What Does A Furnace Service Cost?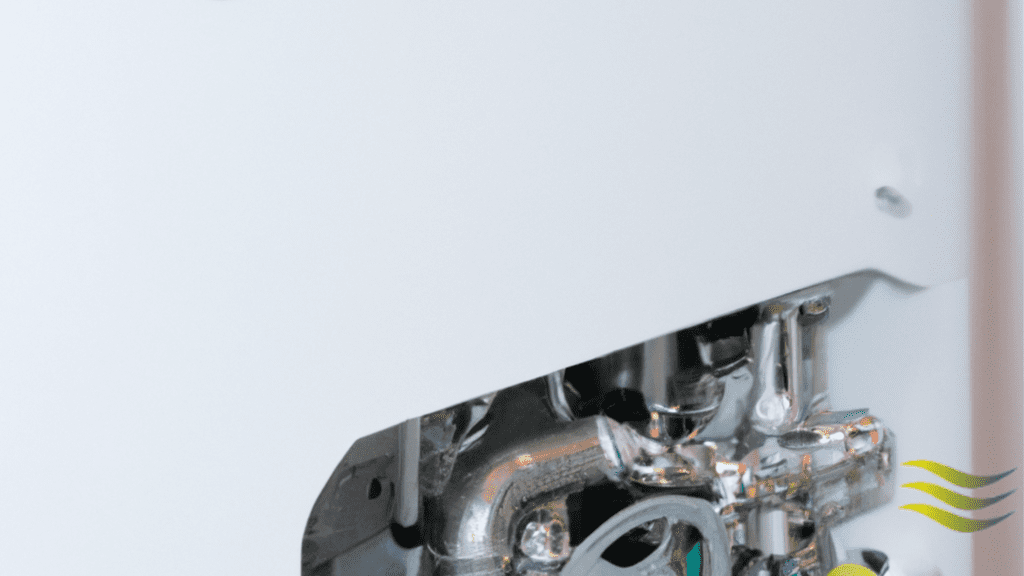 Want to have your furnace inspected for long-term performance? Schedule a free consultation with our HVAC technician.
An average gas furnace tuneup in Edmonton sets you back $150 to $300. If your furnace unit has any damaged components or needs routine cleaning, the cost will vary depending on the size and brand of the unit. More extensive servicing will cost you as high as $700-$1500 barring labour and parts.
Since a furnace is a long-term investment with more homeowners growing wary of vague furnace contracts attached to their home purchase, we have put together a guide to help manage your furnace maintenance and service costs.
While a gas furnace has more moving parts than an electric furnace, it also proves to be more effective and long-lasting in extreme cold temperatures as encountered in Alberta. They ultimately shake out to be a more energy-efficient option than electric furnaces, as they generate heat faster and burn fuel more cleanly.
As the majority of Edmonton's households use a gas furnace, we will estimate service and repair costs of furnaces powered by natural gas or propane.
What Does a Furnace Service Include?
Furnace Inspection
A furnace inspection involves a 12-point unit inspection check. Major parts such as the blow motor, gas fuel line, gas valve, heat exchanger, humidifier, ducts, venting system, thermostat, and hue carbon monoxide levels are inspected. This offers a solid starting point to perform a proper tuneup to maintain good working condition.
A regular inspection without a tuneup will cost $70 to $150 vis-a-vis the one with a tuneup will run as high as $300.
Furnace Tuneup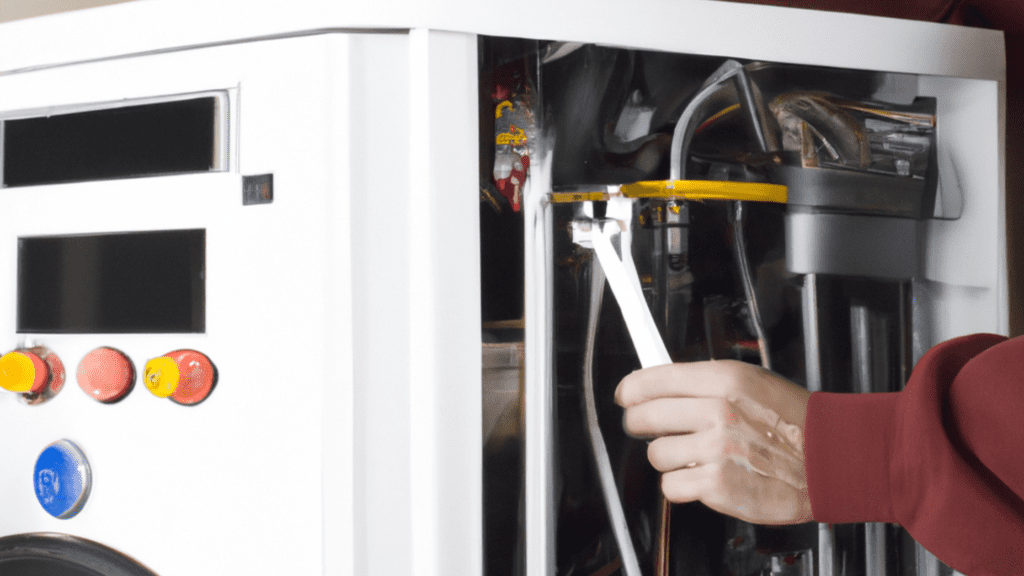 Based on the inspection checklist, a tuneup is a preventative measure that keeps your unit functioning smoothly when you need it the most. Given Edmonton's sub-zero temperatures fluctuating drastically week to week, your unit should be tuned to crank out heat in an optimal condition.
A tuneup is performed by a qualified technician who tests that the major components generate and pump out warm air without too much carbon monoxide build up. They will check vents that are either attached or detached with a heat pump system to ensure outward flow is optimal.
Most furnace tuneups cost $150 to $300. The cost is even lower with annual service programs and seasonal specials that make it a no-brainer.
Get your furnace tuned up for $149 by redeeming one of our specials.
Furnace Cleaning
Should the inspection reveal that a pilot burner, exhaust, or other major part needs cleaning, they will clear out dust build up and test the heat flow and adjust the unit as needed. A typical furnace cleanup costs $70 to $300.
Furnace Filter Replacement
It is advisable to have furnace filters on hand when scheduling an inspection or cleanup. Home Depot typically has filters of all sizes in stock at reasonable prices. The day of inspection a technician can quickly replace filters if that happens to be the cause of your unit malfunctioning. A filter replacement costs an average of $40 to $200 based on the quality of filter installed. Since higher quality HEPA filters involve less maintenance, many homeowners choose them for reliability.
Should a Furnace Be Serviced Yearly?
An annual furnace maintenance plan saves you time and money from separate service costs.
Scheduling a furnace tuneup service once every year should keep your unit in great working condition for a longer period with periodic duct cleaning checks for comfortable indoor home humidity.
Let's review factors that might influence your decision to enroll in a yearly furnace maintenance plan.
Annual Maintenance Factors
A furnace tuneup is more a safety check to ensure your unit is operating properly.
Annual maintenance is a lot more elaborate than a standalone tuneup. It involves running periodic tests to ensure your unit delivers peak performance throughout its life span. It saves you utility costs in the long run should an unexpected repair or service hinder your home comfort.
Services included
A furnace tuneup, inspection, cleaning, or repair is typically included across different tiers or packages in a maintenance program.
Our Diamond Maintenance Program has two competitively priced tiers wherein the Lifetime program offers the best value overall across routine cleanups and extensive repairs with discounts on unit replacements.
Off-season discounts
In the heart of the cold season, plumbing and HVAC companies in your region of the city are typically busier than just before the onset of temperatures dropping below 0 degrees. It is helpful to book a furnace tuneup or repair prior and receive massive savings as it can be hard to get a hold of the nearest plumbing company in your location.
Age, make, and model of your unit
Given that an average gas furnace lasts about 15 to 20 years with proper maintenance, the cost of service is partly defined by the age and brand of your unit. Lennox, Goodman, and Carrier are typically less expensive to replace than York and Trane. A value-oriented maintenance program can save tens of thousands in costly repairs and replacements.
Number of units
If you include other HVAC units in your service plan, the time and labour spent in servicing all units can be spread evenly across them. If you schedule separate service calls, you may pay more over the unit usage duration.
Unit modifications
Your contractor may charge more should they feel the need to test a separate venting system attached to your unit or complex technical readings.
Past service history
With an impeccable service record, you may not have much to worry about. If your unit hasn't been serviced for over a year or multiple years, a more thorough cleaning may be required with the possibility of a major component like a heat exchanger or blower needing replacement.
Parts and labour
Due to the ongoing supply constraints of HVAC parts, getting original parts may turn out to be expensive for older units. Add to that labour costs to replace the damaged component. In many cases, it may make sense to buy a new furnace that is up to code with your gas piping and comfort requirements.
Warranty
Without regular and proper maintenance, your unit is vulnerable to permanent damages. This may be cause for warranty refusals. Units with proper maintenance receive free unit replacements or parts; however, you will need to pay for labour and dispatch costs levied by your contractor.
Insurance coverage
Some homeowners have policies underwritten to cover certain damages to HVAC equipment. In the event of natural disasters or theft and vandalism, a homeowner's insurance may cover costs to replace the HVAC system. However, it is not your maintenance plan. Any repairs or damages occurring from normal wear and tear, lack of maintenance, or uncovered incidents will not be covered.
Hence, it pays to have a maintenance program that protects you from untimely and expensive repairs while extending the life of your unit.
Keep your furnace in top-notch condition with an annual maintenance program. Schedule a consultation with an HVAC expert.
Related Posts
8 Warning Signs Your Furnace May Need Repair
Carbon Monoxide and Furnace Safety
Furnace Safety Tips for Mid Winter
Edmonton Furnace Repair Notes: Signs You Need to Call a Professional
Is a Furnace Tuneup Necessary for your Home?
FAQs on Furnace Repairs and Tuneups
How long does it take to clean and tune up a furnace?

To complete a standard furnace tuneup and essential cleaning usually takes around 45 minutes to an hour to complete. To do a complete clean of your furnace can take up to 2 hours. 
What are common furnace repairs?

The most common furnace repairs are flame sensors, vent motors, and hot surface ignitors.
What is the most reliable furnace brand?

All furnace brands are similar in function but check the brand's reputation and warranties. And remember, the most reliable furnace is a well-serviced furnace. We will only install premium equipment that we stand by.
Is duct cleaning the same as furnace cleaning?

No. Furnace cleaning is the cleaning of the mechanical components of your furnace. Duct cleaning is the cleaning of your air ducts.
How do you know if your furnace is dying?

If your furnace starts making strange noises, has intermittent heating, or completely stops heating, you may have a furnace that requires replacement. But there could be other reasons for these signs, which can be fixed by a repair. We will never try to sell you a furnace replacement if you don't need one.
Contact Us