Is A Furnace Tune Up Really Necessary in Your Edmonton Home? What's Included In A Furnace Tune Up?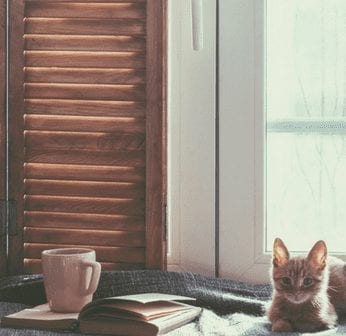 Here in Edmonton, homeowners are experts in surviving severe weather conditions. While we prepare for harsh winters by stocking up on food and electric blankets, we can do more by prepping our home's plumbing and heating. Few things are worse than pipes freezing or your heating having a breakdown. You may have heard plumbing services telling you to get annual furnace inspections and why it is important to do so. Is it important to schedule a furnace tune-up every year, though? Is it worth spending the money each year to have someone inspect the wear and tear when you can do it yourself? We say, "Yes, it's really necessary!" and we have a few good reasons why it is important to have a professional HVAC technician perform your annual furnace tune-up.
Can you do furnace maintenance and furnace tune-ups yourself?
There have been a few "do-it-yourself" articles popping up on how to clean out and inspect your own furnace. While we are all for fixing things yourself to help lower the cost of home projects, inspecting a heating system on your own without the knowledge of what to look for could put you in a bind in the future. There are a few things you can check to see if it is running perfectly but, ultimately, you will need a licensed HVAC technician to come out and inspect your furnace when you do come across problems. If you delay with getting your furnace service, you could miss some major problems and end up paying more money to get it fixed. Need a comprehensive furnace inspection to help identify potential issues? Schedule a heating inspection today and ensure your home or business is functioning properly at peak performance! Give us a call!
Furnace Tune Up Checklist
If you wanted to do a quick check on your furnace on the months in-between your next inspection, you could do these regular maintenance tasks to make sure there are no issues and potentially extend the life of your heating system:
Check your furnace and make sure it is clear of black soot or combustion residue.
Turn up the thermostat so your furnace will come on and check the flames in the burner. Look for blue steady flames. Yellow or orange flickering flames, along with soot build-up, could be signs of poor combustion.
Turn the thermostat down and turn off your circuit breaker so you can vacuum inside of the furnace without catching on fire. Use the long nozzle on your vacuum to suck up any dust and a damp rag to clean the blades of the blower fan.
Change your furnace filter at least once a month during heating season.
What is included in a furnace tune-up to ensure your furnace operates efficiently?
There is so much more that goes on during a furnace tune-up than what you might think. These tune-ups are done carefully to ensure that your furnace does not need to undergo unnecessary maintenance in the future. If your furnace is brand new, it is suggested you only need a tune-up every other year. However, if your furnace is 7-10 years old, it will require one every year. Always call and ask specifically what the technician will do during a tune-up. A reliable technician will be able to list what they will be checking. In the list below are just a few of what a qualified heating technician checks for when inspecting a furnace annually:
The vent system needs to be checked for blockage and/or leakage. This includes the outside termination and the connections at and internal to the furnace.
Combustion gases must be analyzed and compared to the unit specifications.
The blower access door needs to be checked to make sure it makes a tight seal at the furnace.
The fresh air intake grills and louvers need to be checked for blockage.
The heat exchanger needs to be inspected for rust and corrosion.
The burners need to be checked for proper ignition, burner flame, and flame sense.
The drainage system needs to be checked for blockage and/or leakage. This includes the hoses internal to the furnace. The condensate drain and trap needs to be cleaned, and the water replaced in the trap.
The blower wheel needs to be checked for debris and cleaned if necessary – this requires complete removal of the blower wheel.
An amp-draw test should be conducted on the blower motor and compared with what is listed.
The wiring needs to be checked for corrosion and damage.
The filters need to be checked (but this needs to be done much more frequently than annually).
(List courtesy of Reuben Saltzman)
Need A Furnace Inspection Or Looking To Do Heating System Preventative Maintenance? Schedule A Heating Inspection Today!
There is time and effort that goes into a good tune-up. Having your furnace inspected every year is very beneficial – especially if a checklist like what is listed above needs to be done. The investment will be worth it because it will keep your furnace clean, prevent major repairs or replacements down the road, and ensure your furnace operates efficiently. These routine tune-ups will save you money in the long run, keep your furnace running proficiently, and keep your air quality pristine.
If you are interested in getting a furnace tune-up or any other home services, call us at 780-489-8118 and schedule an appointment!
Always Plumbing & Heating provides great service 24/7 and our qualified technicians have been nationally certified to wear the Technician Seal of Safety.
Contact Us