Smart Thermostats
Save on Energy Costs in your Edmonton Home
Request a Quote
We Carry and Install Only the Best Smart Thermostats in Edmonton
Imagine having complete control over your home's climate from anywhere. With a wifi-connected smart thermostat, you can instantly adjust your heat and air conditioning from your smartphone or computer. Simply download the app and connect your smart thermostat to your device of choice.
Always Plumbing carries top-rated smart home thermostat brands like Nest and ecobee. We're also trained and certified to install them, ensuring you get the most out of your new tech.
Why You Should Invest in a Smart Thermostat
Convenience and enhanced capabilities: Beyond the cool factor, there are plenty of practical reasons to make the switch to this modern thermostat option, such as increased energy efficiency.
Get to know the benefits of a Smart Thermostat:
Cost Effective: Lower heat and A/C usage means lower monthly bills
Adjust thermostat remotely based on changing weather
Improved energy efficiency with real-time adjustments
Enhanced capabilities over programmable thermostats (sensors and wifi)
Get internal/external temperature data instantly
Set a tailored/automated schedule to suit your needs
Record the time your HVAC system has been running
Get notified when you need to replace your home's air filter
Save Energy on One of the Top Smart Thermostat Brands
Explore your options. We carry a variety of models from the top two brands.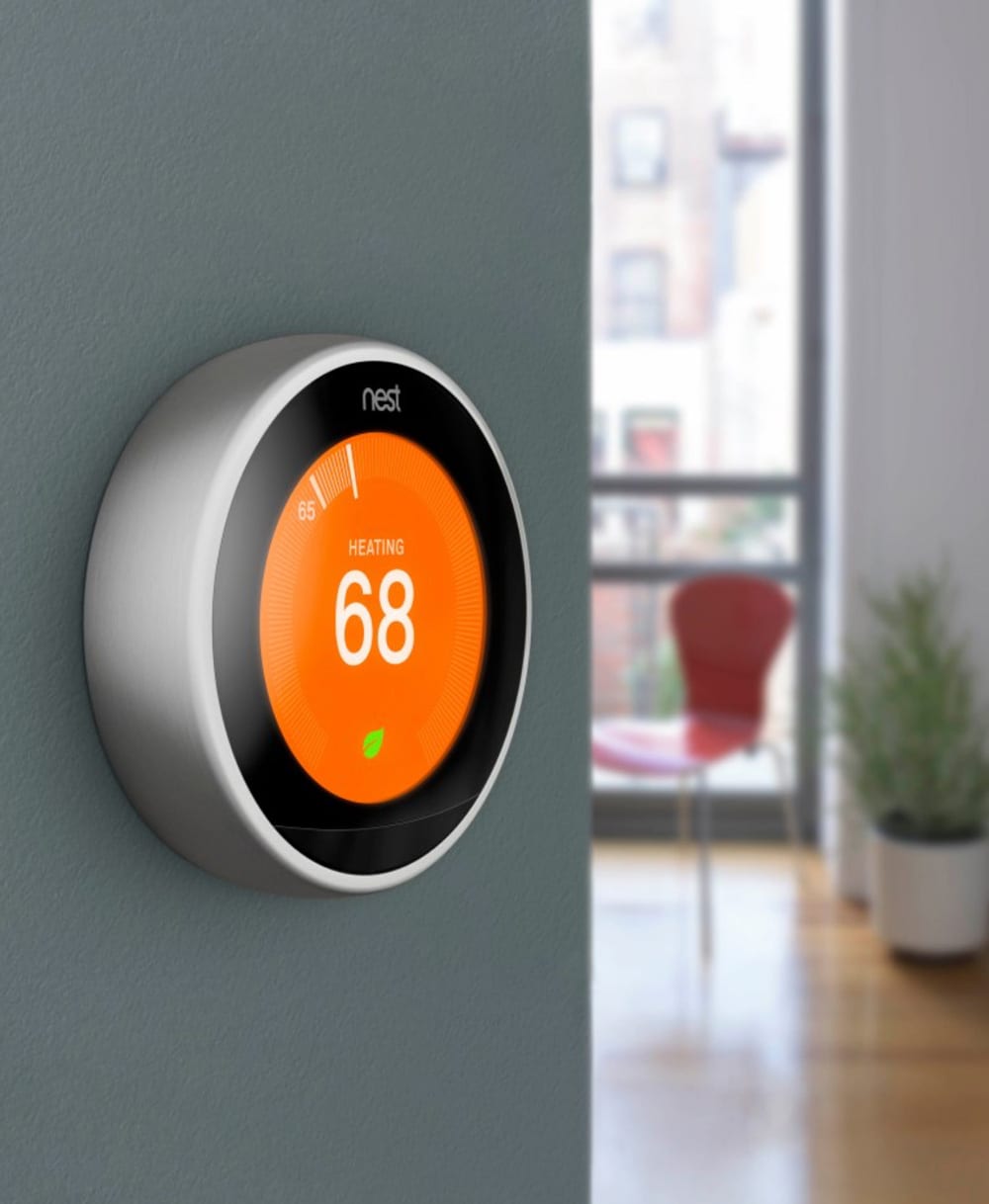 Nest Thermostats
Nest thermostats make it easier than ever to save money on your monthly electric bill. Our clients love how user-friendly and convenient it is to have complete control from the Nest app, too.
Google Nest Learning Thermostat
Always Plumbing & Heating are certified NestPro installers.
Purchase and install through Always Plumbing and get a 5-year warranty
Get up to 10 temperature sensors for maximum flexibility and accuracy
Proven to be cost-effective: Studies show this model allows homeowners to save an average of 10-12% on their heating bill and 15% on their HVAC bill
Perfect for your home or business: Compatible with most 24V systems, up to 3H/2C
Simple to adjust using the Nest app on your preferred device.
Google Nest Thermostat E
Proven to be cost-effective: Studies show this model allows homeowners to save an average of 10-12% on their heating bill and 15% on their HVAC bill
Get remote alerts for items that need your attention
Elegant frosted design complements any home's style
Simple to access using the Nest app on your preferred device
Or, adjust temperatures using Voice Control
Google Nest Temperature Sensor
Prioritize and personalize control over the most important rooms with this sensor
Compatible with the third-generation Nest Learning Thermostat and the Nest Thermostat E Custom
Tailor your daily temperature schedule by sensor to ensure comfort in all the right spaces
The Google Nest Temperature Sensor is easy to install with a wireless and battery-powered design
Simple to control using the Nest app on your preferred device
ecobee Thermostats
Energy efficient and economical while seamlessly creating comfort in a snap using the ecobee app. All ecobee products are compatible with: Apple HomeKit, Amazon Alexa, Google Assistant, Microsoft Cortana, SmartThings, IFTTT and more.
ecobee3 lite
Use your Apple Watch and iOS or Android device to control your ecobee from anywhere
Optimize control with the ecobee SmartSensor (sold separately)
Proven to save you up to 23% on your annual heating and cooling costs
Go green with this ENERGY STAR®-certified product
Get insights and tips on how to preserve even more energy with ecobee Energy Reports
With predictive engineering, ecobee sources data from local weather forecasts for efficient adjustments
Vacation Mode ensures minimal energy usage while you maximize your holidays
Get system alerts and reminders for items that require attention
ecobee SmartSensor
Add sensors to your ecobee3 lite for greater accuracy and energy savings
Control using the ecobee app and get room-by-room temperature and occupancy readings
Cost-Effective: The sensor auto-adjusts temperature when you're not home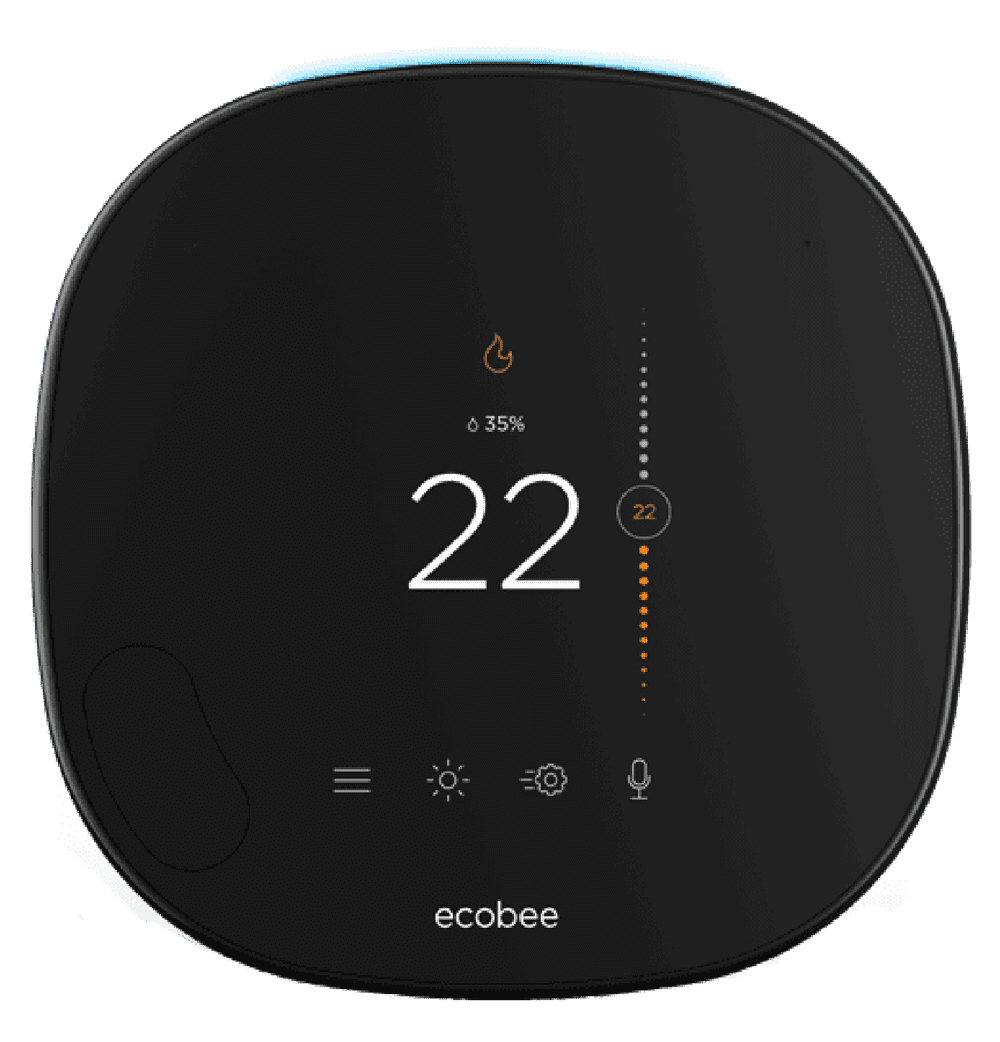 The Modern Way to Save Money – Get a Free Estimate Today!
Ready to perfect the temperature of your home with a programmable wifi thermostat and reap the many benefits? The professionals at Always Plumbing are here to source and install your Nest or ecobee thermostat and sensors. We also sell and install top-rated programmable thermostats such as Honeywell and White Rogers.
Let's get started. Contact us to set up a smart thermostat consultation.
Looking for plumbing services or HVAC solutions? We're here to help. Explore our website, give us a call at 780-489-8118 today or talk with a specialist on our live chat now.