Energy-Saving Tips for the Summer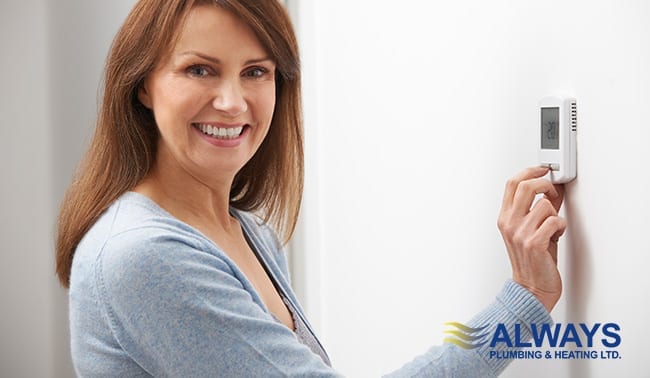 Another Edmonton summer is here, which means more time at home to relax and catch up with friends and family. More quality time at home also means that more energy will be used for comfort and leisure activities. Though our summers are mild, keeping the cooling bill at reasonable levels, the extra hours at home ensure a spike in energy usage. To keep your utility bills low during the next couple of months, it's important to focus on the household energy habits that diverge from typical use.
If you have kids, they are probably tied to the computer or a smart device – perhaps several. Having kids home all summer will also necessitate more laundry, bathing and dish washing. People socialize more in the summer, so dinner parties, backyard barbeques and guest visits will require different and extended energy use. Always Plumbing & Heating wants to make sure that our Edmonton neighbors enjoy a safe, happy and energy-efficient summer. We've compiled a list of smart, easy-to-follow tips to help cut down on your household utilities throughout the season.
Central Air Maintenance: Always trumpets the benefits of annual central air maintenance any chance we get. Keeping your air conditioning and heating units clean and running efficiently will ensure optimum performance and a long life. A dirty or defective system will keep energy bills high and put unnecessary wear on your unit. If you haven't had preventative maintenance performed on your air conditioning for the summer, it's important to have it scheduled soon.
Change Out Air Filter: The easiest and most helpful DIY service that you can perform on your HVAC system is changing out the air filter consistently. During the months of constant use, it's important to change out the filter (or clean if reusable) once a month. A dirty filter will compromise the entire system, making it work harder and hurting the indoor air quality. Summer allergens are also a big problem and a clean filter can help clean them from the indoor air.
Thermostat Setting: During the summer, try to set your thermostat as high as comfortable. With current Edmonton temperatures on the cool side, it might not even be necessary to turn on the AC yet. But as the summer progresses, try to keep the thermostat as high as your comfort level allows. Installing a smart thermostat can help you monitor and control your central air usage both easily and efficiently.
Facts About a Smart Thermostat
Close Blinds: In the heat of the summer, make sure to keep your blinds and curtains closed. Keeping out the sunlight is a simple way to keep the temperature down a few degrees. Your HVAC thermostat can also be affected by sunlight if it is located in an exposed area. The thermometer can't get an accurate reading and will continue to cycle if it is warmed by sunlight. Try to keep your home interior dark during those hot summer days and save a little on cooling.
Minimize Indoor Heat: Try to avoid using the oven (especially during the day). Use alternative methods of cooking including the microwave, toaster oven and the outdoor grill. Only use the clothes dryer and dishwasher at night; allowing the dishes to air dry. Avoid using all major appliances from the most intense heat outside, which is usually from 2 to 8 p.m.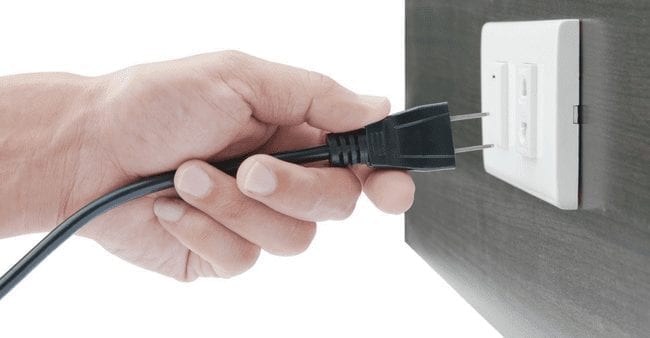 Unplug: Your appliances and electronics are still using electricity when they are turned off. The best way to keep them from draining energy (however small) 24 hours a day is to unplug everything at the end of the day. This might not be possible with all appliances/electronics, but there are several that could be easily "unplugged" by simply attaching them to a power strip and turning it off at night.
12 Household Appliances You Should Unplug
Charging Station: Most households have at least one smart device in their home that requires charging. Smart phones, tablets, music devices and other "essentials" should be given a specific place in the home to be charged. Consider also using a power strip to make sure that they aren't draining power over night. Simply turning off the strip before bed will help keep these "energy vampires" from using any unnecessary energy (even after they have been fully charged).
Fans: Installing a ceiling fan can help maximize the cooling from your central air unit – allowing you to turn the AC up during the hottest days of the summer. A ceiling fan can't lower the temperature, but it can help cool a person down inside a room. A whole house fan helps to exhaust the warmer air in a home and is ideal for the mild summers we experience in Edmonton. Opening the windows while a whole house fan is on helps to draw in the cooler outside air. Our cool mornings and evenings are the best times to get the maximum usage of a whole house unit.
8 Benefits of Whole House Fans
Save money this summer and keep comfortable with these easy energy-saving tips.
Remember that Always Plumbing & Heating can help you with air conditioning maintenance – and all aspects of HVAC service. If you need annual maintenance performed for this summer, give us a call at 780-489-8118. We can schedule an appointment with a professional technician today!
Related Blogs:
Importance of Whole House Fans
8 Ways to Save Water in Your Edmonton Home
---
Call Always Plumbing & Heating at 780-489-8118 or contact us online today to discuss your water quality options for your new home.
Contact Us