Tips for Building a New Home in Edmonton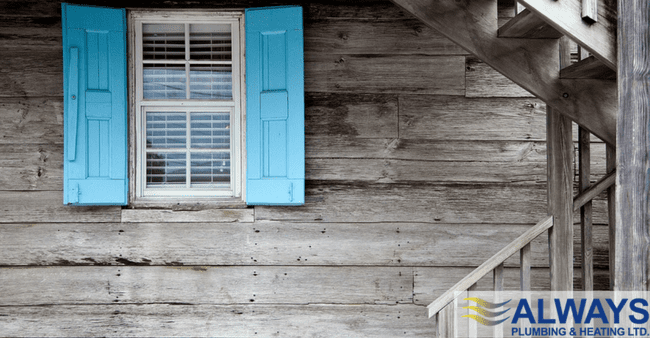 We understand the decision to build a new home is not one to be taken lightly. From day one there is nervousness and anxiety until the day you move in. The professionals at Always Plumbing and Heating have been in the business for over 16 years, so we pulled together our best tips for building a new home in Edmonton or Fort McMurray.
Make a Plan
Every home starts with a plan. There is a vision, turned into a floor plan, and then into a blueprint. Each stage calls for organization and materials. Floor plans are available online at Floorplanner and Room Sketcher or you can opt for a stock plan such as these. Stock plans naturally save time and money, but if customizing, you can always hire an architect.
Expect Bumps Along the Way
As with any major project, there are always changes to plans, bumps along the way, and delays. If you don't expect them, you'll be frustrated most of the time your home is being built. Just enjoy the process, because building a new home is a marathon, not a sprint!
Hire the Right People
Finding the right people to entrust with your new home is a project in itself. Always Plumbing & Heating have been working on home renovations for over 16 years, which has informed how we handle coordinating new builds. We understand the emotions and timelines that go into building a new home, and hope to work with you to have a small part in making your dream home a reality.
Invest
You are building a new home, so we understand the entire project is an investment. However, the last thing you want to do is get a cheap HVAC system in your newly built home. Without a proper system and professional installation, you could end up with poor performance, mold outbreak or an astronomical utility bill. We'll make sure we get the right size unit for your new home and install it correctly with our guarantee! With our affordable financing options, it will be a breeze.
Enjoy!
You may not see it yet, but your dream home can be a reality! Soon you'll be moving into your newly built house, with brand new plumbing and heating, ready for you and your family to make their own. You'll look back on this process and remember the fun parts, and hopefully the people that all made it possible.
We would love the opportunity to be a part of building a new home in Edmonton or Fort McMurray for you. Please give us a call at 780-489-8118 (Edmonton) or 587-601-1253 (Fort McMurray) to discuss your options!
Related Blogs:
Tips for Green Bathroom Remodeling
Call Always Plumbing & Heating at 780-489-8118 or contact us online today to discuss your construction options in Edmonton.
Contact Us