How To Improve Your Water Pressure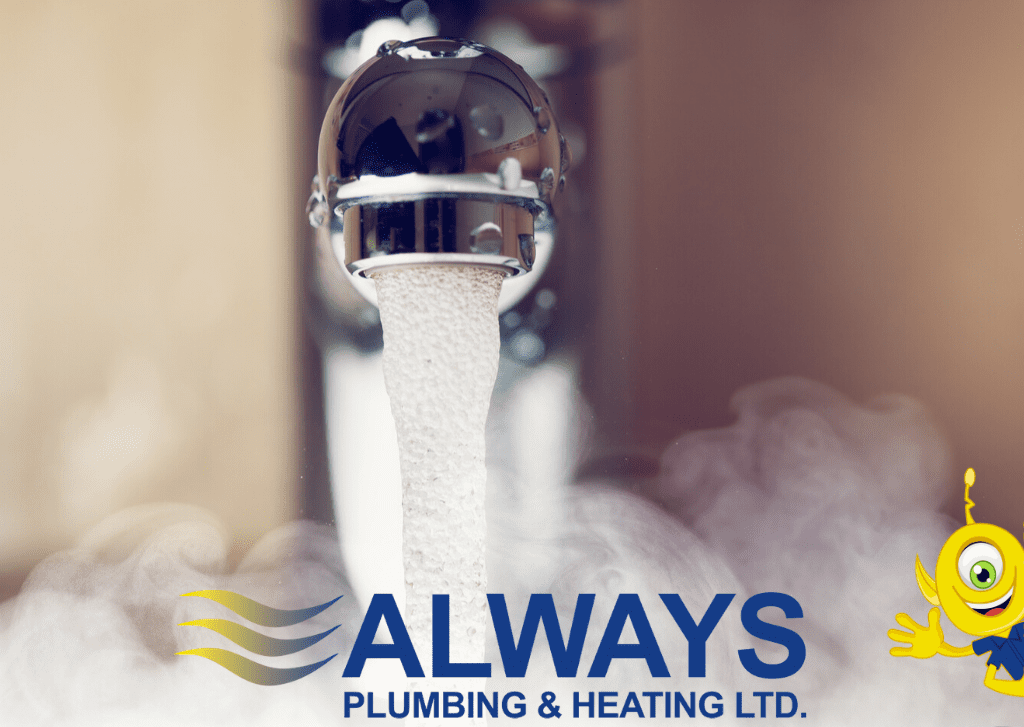 Have you ever noticed sluggish water flow coming from one or more faucets in your home? If you have, this is a situation that you must investigate and tend to promptly. Low water pressure can be caused by many things. It could be something as simple as a shut-off valve that has been closed or a faucet that is plugged, to something more complex like a failing water tank or a plumbing leak. You should do a whole home plumbing inspection when you notice low water pressure, as the cause can be coming from more than one area.
Step One: Check Your Water Pressure
Test all faucets inside and on the exterior of your home.
Run water on each faucet to determine if one or more areas have low water pressure.
Run both hot and then cold water through each faucet. Sometimes water pressure is only low when the hot water is on, indicating a problem with the water heater.
Step Two: Check the Affected Faucet
If you only have low water pressure in one area, inspect the affected fixture for clogs.
Remove the end of the faucet and check for clogs such as calcification and limescale buildup.
If the aerator needs to be cleaned, you can soak it in vinegar, or use a limescale remover.
Before you reapply the cleaned aerator, turn the faucet on, and see if there is sluggish flow even without the aerator. That would indicate the problem is of another cause.
Note that you can also replace your aerator with one that has a higher flow rate.
Step Three: Check Other Potential Sources
Check the shutoff valve in your home. If it is even turned a small amount, it can drastically reduce your water pressure.
Look for water leaks. A running toilet is a common cause of an ongoing plumbing leak. This wastes a ton of water but also can cause water pressure issues to other fixtures in your home.
Check your water heater. If you have low water pressure when running hot water only, check to see if the hot water shutoff valve been turned off.
Make sure the sprinkler outside your home has been turned off. If you have a built-in irrigation system, consider having it tested. A small leak in this system can cause continual water loss and water pressure issues.
Step Four: Contact a Plumbing Company
If you still haven't been able to locate and correct the cause of low water pressure, consider contacting a professional plumbing company. They will conduct a thorough analysis of all water lines in your home to determine the source of the problem.
One serious cause of low water pressure would be if your home has polybutylene (poly-B) pipes. They can become corroded over time and cause many disastrous plumbing leaks. The replacement of this type of plumbing is best left to the professionals. Read more about determining if you have poly-B piping.
Step Five: Get a Water Softener
If you noticed a lot of mineral buildup inside your faucet aerators, it may be time to consider having a water softener added to your home.
While we have excellent drinking water, Edmonton is known to have moderately hard water. Mineral deposits can build up and cause plumbing problems, as well as shorten the lifespan of your hot water tank and humidifier. It is also hard on your clothes and skin.
Learn more about how a water softener can eliminate your hard water problems.
When you experience water pressure issues that you cannot fix yourself, contact the professional plumbers at Always Plumbing & Heating to take this daunting task off your hands. We would be happy to conduct a thorough whole-home plumbing inspection to locate any existing problems, as well as recommendations to prevent issues in the future. At Always Plumbing our customers come first which is why all of our work is backed up with the "Always Plumbing & Heating Fixed Right or It's Free" Guarantee. We do Upfront StraightForward Pricing® which means you will never get a surprise bill or extra costs tacked on to your final invoice. All pricing is discussed and agreed upon before work even begins.
All of our technicians are certified and receive the best training available in the industry. You can trust us to be there on time, there when you need us 24/7 with the right tools for the job – Always! Call us 780-489-8118 or book online today.
Contact Us