3 Edmonton Furnace Tips (to Improve Indoor Air Quality)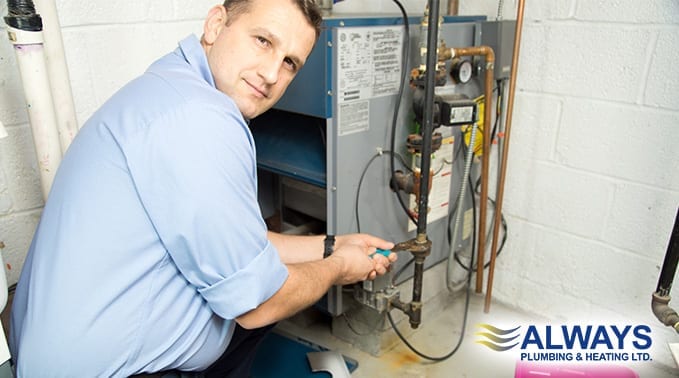 Did you know that turning on your furnace can affect your home's indoor air quality? If your furnace has not been properly maintained, the first time it is turned on for the winter, your household becomes susceptible to all the dust and allergens that have accumulated over the warmer summer months. Furnaces, by nature, produce a dry heat. Couple this with a lack of fresh air circulating in the home and it can quickly have a negative effect on your home's indoor air quality (IAQ).
How to Tell If Your Home Has Poor IAQ
Poor indoor air quality isn't usually noticeable right away. The symptoms may come on suddenly but can easily be mistaken for outdoor allergies or cold symptoms. If the symptoms tend to disappear when you leave for an extended period of time or only appear indoors but not when you're outside, then it may be a result of poor indoor air quality. If you notice any of the below symptoms when you, your family, or guests enter your home then it may be time to check your IAQ.
Dry mucous membranes.
Excessively dry skin.
Coughing or itchy, dry throat.
Nausea or dizziness.
Hoarseness or wheezing.
If you notice any of these symptoms in multiple members of your household, then it is most likely due to your home's indoor air quality. While your furnace may be playing a role in your home's poor air quality, it can also be used to improve it.
3 Tips to Improve Indoor Air Quality
Regularly check and change your air filter.
Your furnace filter should be changed before you turn it on for the heating season and then changed at least every 2-3 months. Check your filter every month. If you have pets or are highly susceptible to allergies it may need to be changed more frequently.
Regular furnace maintenance and tune-up.
Schedule regular furnace maintenance every year. Ideally, this should be scheduled before you turn on your furnace for the heating season. Not only will regular maintenance make your furnace more efficient by reducing its fuel consumption, it will ensure carbon monoxide isn't leaking into your home and help to prevent break downs during the winter when you need your furnace the most.
Consider upgrading to a high efficiency furnace.
If your furnace is more than 10-15 years old, it may save money in the long run to replace it. While high efficiency furnaces can be expensive, the cost associated is offset by lower utility bills and better performance.
High efficiency furnaces reduce indoor air pollution because they do not generate energy from conventional means, such as gas. They also provide more even heating and lower energy consumption making the home more comfortable overall.
It's not too late to improve your indoor air quality for the winter! Proper furnace maintenance and staying current on repairs can significantly reduce your family's risk of getting the flu, colds and allergy and asthma symptoms. This winter, rely on Always Heating & Plumbing for your furnace needs to keep your family happy and healthy! Call 780-489-8118 (Edmonton) or 587-601-1253 (Fort McMurray) to schedule an appointment!