Improve Your Heating System's Energy Efficiency by Upgrading Your Thermostat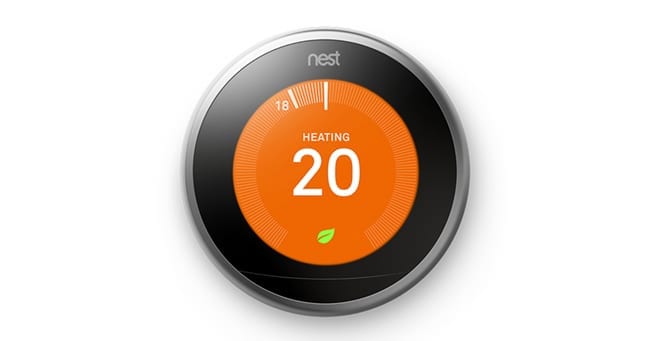 Cold days and nights lie ahead as the seasons change and mercury drops. Is your home ready for the cold? Whether you have an old furnace or a new HVAC system that will keep your living space comfortable throughout the winter, it is important that the right technology is in place to make it work well. Advancements in thermostats enable furnaces and air conditioning units to work more efficiently, effectively, and become customized to your habits.
Whether you need a new heating system in Edmonton or are interested in making your existing HVAC solution more environmentally friendly, contact the professionals at Always Plumbing & Heating. Our range of furnace repair services, plumbing options, and expertise in heating make us your one-call solution for a comfortable and efficient home.
3 Ways a Smart Thermostat Can Improve Your Home's Heating
It may seem strange to replace your thermostat, rather than your furnace or heat pumps, in order to improve the efficiency and effectiveness of your heating system. Our Edmonton heating professionals can help direct you towards a smart thermostat that seamlessly connects with your new or existing system for better performance.
Here are 3 reasons you should consider upgrading your thermostat:
Savings: New technology will adjust the temperature to make it as efficient and low-cost as possible. Lowering the temperature a few degrees while you sleep and accounting for zone control preferences and changing weather means you can enjoy monthly savings on your heating bill.
Ease: Smart systems do the hard work for you. Rather than figuring out the intricacies of a new furnace or adjusting the climate control system a few degrees depending on the time of day, the system will take care of it for you. Focus on the things you love, like cooking or your favourite television show, without worrying about your family's comfort.
Impact: You want to make your environmental impact as small as possible. With a busy schedule, it can be difficult to remember to adjust settings manually, every single day. When a thermostat takes care of efficiencies, matching your ideal temperature with the best options for energy use and the life of your heating system, you can rest assured your environmental footprint will be reduced.
Upgrade, replace, or repair your existing thermostat and HVAC system before the deep freeze sets in. Alberta's leading plumbing and heating company, Always Plumbing & Heating, can provide a full range of HVAC services. Backed by professional training, experience, and a positive attitude, you can rely on our staff for reliable service and quality results. Save money and return home each day with confidence that it will be comfortable and efficient. Call us for all your heating and plumbing needs in Edmonton.
Call Always Plumbing & Heating at 780-489-8118 or contact us online today to discuss your thermostat and heating system in Edmonton.
Contact Us