The Importance of Indoor Air Quality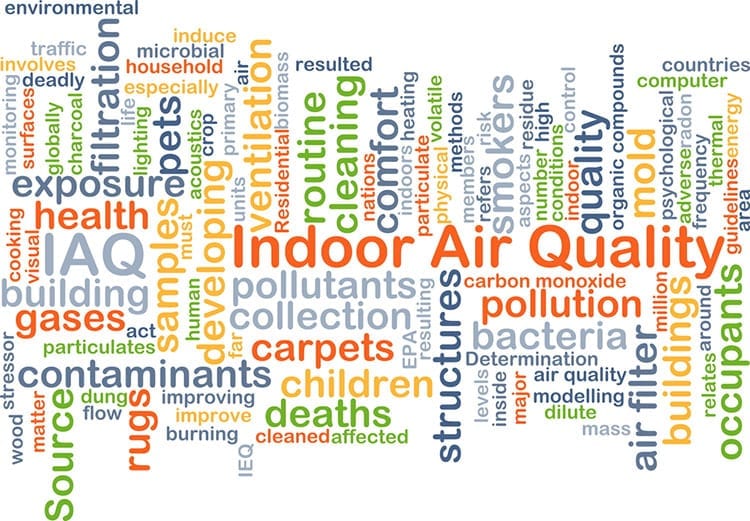 Your heating in Edmonton is responsible for more than you might think. It's not only about keeping your home warm and comfortable, but also involves maintaining indoor air quality. Don't wait until your HVAC system stops working to take notice as it does more than simply heat and cool the temperature inside your home.
Reasons to Focus on Indoor Quality
Always Plumbing and Heating offers a range of products to improve the air, comfort and indoor quality of your home. Beyond temperature, we are dedicated to making your home liveable with great air quality and moisture levels.
For this reason, we offer the following products and services:
5-Stage Air Treatment
HEPA Air Cleaners
Hybrid Air Cleaners
Electronic Air Cleaners
Media Air Cleaners
UV Air Purifiers
UV Air Purifiers-Furnace
UV Air Purifiers-Handlers
Steam Humidifiers
Evaporative Humidifiers
Ventilating Dehumidifiers
Beyond staying comfortable through all of Edmonton's seasons, here are two reasons that you should pay attention to your HVAC and indoor quality:
Save Money – Stop letting money literally slip through the cracks every month. If your HVAC system is outdated, improperly installed or is in need of repair, you will be wasting your hard-earned money on a machine that is working overtime. The Edmonton HVAC experts at Always Plumbing and Heating can provide maintenance inspections and tune-ups to ensure your home is being heated and cooled in the most efficient way possible. Don't let monthly costs build up. Schedule your inspection or new unit installation appointment today.
Protect Your Possessions – Your home is full of countless memories and precious belongings. The wrong humidity level can wreak havoc on these items, many of which can't be replaced. From old family photographs to clothes, drapes, windows and furniture that you spent months saving for, the air in your home can affect all of these and more. It is important that the moisture levels in your home are kept stable and balanced. Overly humid air can lead to mold development while dry air can damage wood and dry wall. People with sensitive skin or respiratory problems will also notice the world of difference that proper air filtration, humidifiers, and HVAC systems can make in your home.
Contact Always Plumbing & Heating for all your home's HVAC needs. From tests to tune ups and new installations, we can provide expert advice and fast, friendly services. We are committed to making the indoor air quality and comfort of your home the best it can be. Contact us today for air conditioning, plumbing, water tanks and boiler servicing in Edmonton. Our licensed and experienced technicians are here to provide great service and reliable results.
Improve the comfort and air quality of your home. Schedule your HVAC inspection, repair, or installation service today. Give us a call at 780-489-8118 or contact us online to book an appointment.
Contact Us