How to Clean a Granite-Composite Sink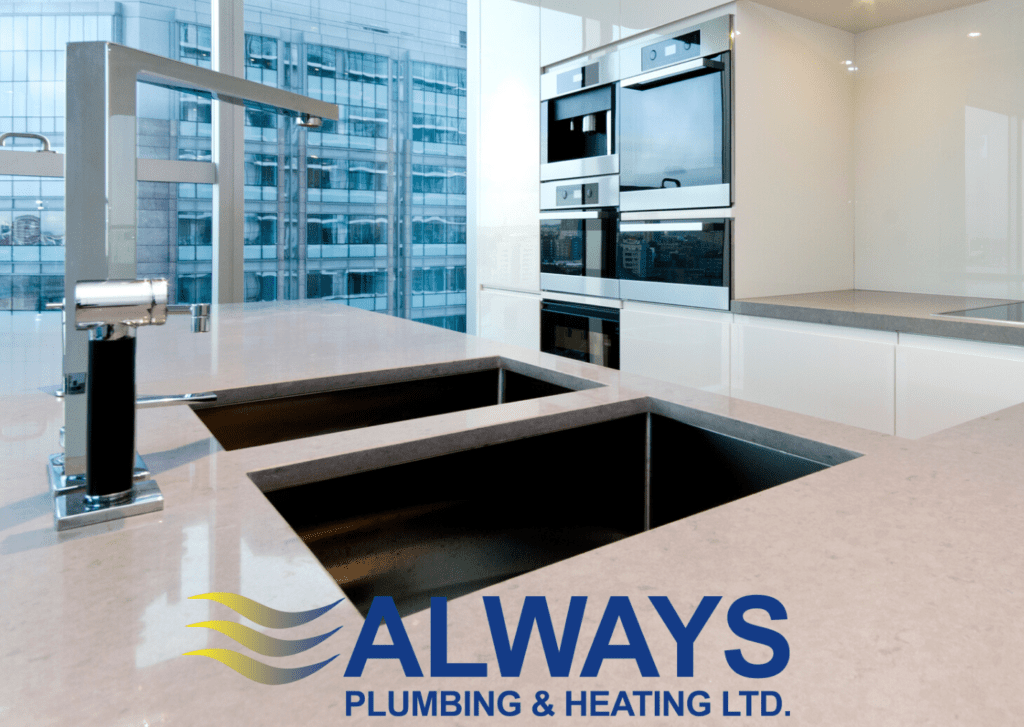 Granite composite sinks are hard, durable and resistant. Looking after them is quite simple. This article will explain how to properly care for your granite composite sink, from day-to-day care to deep cleaning to remove stains and buildup.
Advantages of Granite Composite Sinks
A granite composite sink, such as Silgranit by BLANCO, is modern, stylish, and extremely resistant and almost entirely scratch-proof. The Silgranit line of sinks is made up of 80 percent of the hardest component of granite. The surface of these sinks has antibacterial properties. These sinks are available in a lot of different colours and finishes, and they have the material dyed all the way through, meaning that severe scuffs, scratches, or staining foods, will not cause any discolouration to your sink. Limescale deposits can lead to discolouration, which you can remove with proper care and attention.
It is important to note the following when cleaning your granite composite sink:
Do not use full strength bleach or cleansers with ammonia
Do not use chemical drain openers
Do not use harsh chemicals
Do not use steel wool and abrasive sponges
Daily Care Tips
With proper care, granite sinks are simple to keep looking new for years to come. Follow the steps below daily to keep your sink in tip-top condition:
Gather a sponge, detergent and water
Moisten the sponge with warm water
Squeeze a small amount of detergent to the soft side of the sponge
Rub sponge in small, circular motions using only the soft side of the sponge
Rinse thoroughly with clean water
Rub sink dry with microfibre cloth to prevent limescale
Removing Metal Abrasion
Metal objects like pots can cause dark streaks that are noticeable in lighter coloured granite composite sinks. Follow these steps to remove metal abrasion:
Apply detergent to the rough side of a sponge
Clean in the same manner as outlined in daily care tips, except using the rough side of the sponge
For stubborn stains that do not come off using these steps, spray them with a 50:50 solution of water and vinegar, allow to soak, then scrub, rinse and dry.
Removing Other Discolouration
If you wait too long to clean your granite-composite sink, limescale deposits will accumulate and become unsightly. Build-up typically gathers around the drain and the tap. It is easy to spot on darker sinks, and takes a while longer to build-up on lighter coloured sinks. In lighter sinks, the limescale eventually becomes discoloured (the colour of tea) and this is when it becomes noticeable. The following steps you can take to remove limescale buildup:
Spray limescale with a 50:50 solution of water and vinegar, allow to soak, then scrub with the rougher side of the sponge (non-abrasive), rinse and dry.
Apply a paste made of baking soda and water to the stains. Allow to soak, then scrub, rinse and dry.
If neither of these steps work, you may consider trying BLANCO Activ powder which removes the layer of limescale and dirt and restores the sink to its original colour. This product is specifically made for BLANCO Silgranit sinks.
Even though granite-composite sinks are higher maintenance than sinks, they are a great choice thanks to their long-life, high durability and huge choice of colours. Granite sinks can withstand a lot, but over time they will start looking dull and discoloured if not taken care of. Getting into the habit of treating your sink with care will ensure it lasts for a long time, requiring far less time and attention in the long run. If you are interested in having granite-composite sinks installed in your home, the pros at Always Plumbing & Heating will present you with a wide variety of attractive options and professionally install the sinks in your home.