How to Prevent Your Basement from Flooding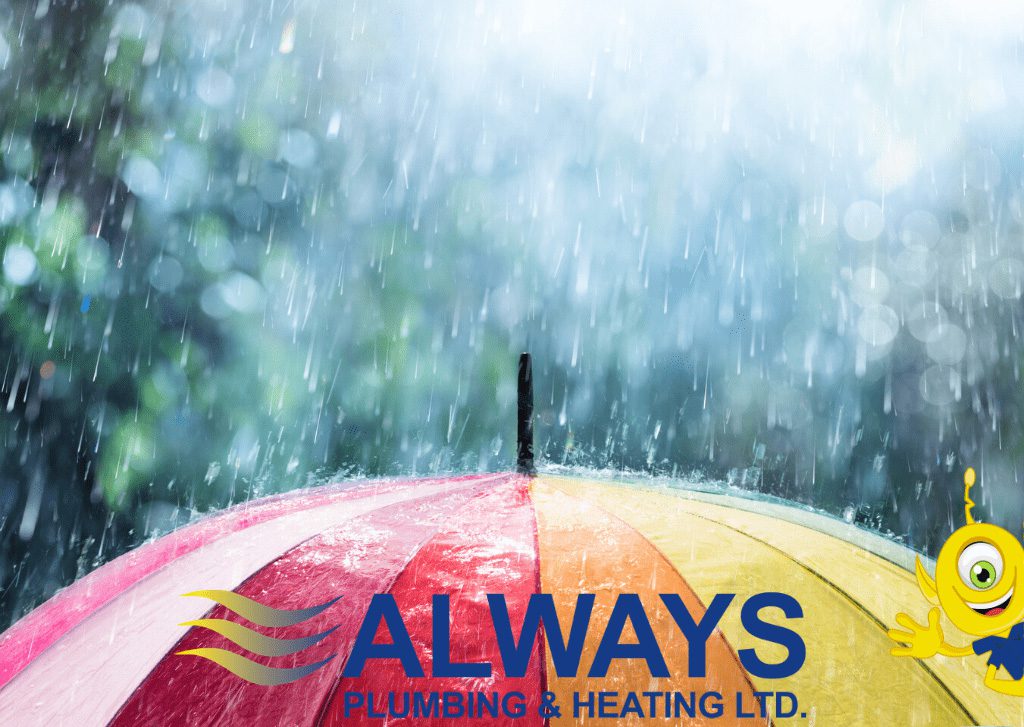 It's been another rainy summer in Edmonton, and the water table has been rising significantly due to 2 consecutive summers with record rainfall. Heavy rainfall poses a risk to homeowners, in which the water can seep into a basement causing flooding. This can gradually happen over time, causing mold problems, or the issue can be more sudden, causing a massive flood with extensive water damage.
What Causes Basement Flooding?
Basement flooding is the most common type of water damage that happens to a home. Communities that have several drainage ponds are typically lower-lying and may be more prone to flooding. As the heavy rainfall continues, the water table rises, and if your home is not properly maintained and equipped, the water eventually will have nowhere to go but your basement.
Water can enter your basement in a number of ways:
Cracked foundation
Windows and doors that are at ground level
Improper foundation drains or weeping tile
Improper grading with run-off going towards your home
Improper placement of downspouts
Poorly maintained eavestroughs
Power outages causing a sump pump failure
How Can You Protect Your Basement from Water Damage?
Preventing water from entering your home needs a multi-faceted approach to ensure that your basement stays dry. First, you will need to determine if any of the above listed are factors in the water getting in your basement. You will need to assess the grading of your property and the setup of your eavestroughs and downspouts. But the biggest necessity in preventing water from entering your home is ensuring you have an adequate sump pump system. Some homes in flood-prone areas may require more than one sump pump, called a redundant system, for ultimate protection.
Here is what Always Plumbing & Heating recommends to ensure ultimate flood protection from heavy rainfall:
Routine sump pump cleaning
Test your sump pump in the spring and fall
Ensure your sump pump has a backup power source (many floods happen due to power outages)
Consider a redundant system if your home is flood-prone
Ensure all sump pumps have failure alarms installed. You can get some that are Wi-Fi capable and will alert your phone if there is a problem
Even if you do not have water in your basement, don't wait for it to happen to you to do something. Ensure that you are properly maintaining your sump pump, and taking care of other things that can cause water damage like improper grading and poorly maintained eavestroughs.
If you find water in your basement, it is important to contact a professional plumber to evaluate the full extent of your flooding issues. Flooding not only occurs from heavy rainfall or a high water table, but also can occur from a sewer backup, broken pipes, or leaking hot water tanks.
The plumbing experts at Always Plumbing & Heating will do a full home plumbing inspection to properly diagnose the cause of the flood and provide you with recommendations for repairs. Our team can also help you prevent a problem before it starts by ensuring you have the best system in place to prevent flooding in the first place.
When you have the work done professionally by Always Plumbing & Heating, you will receive guaranteed workmanship and the best warranties that we stand by 24 hours a day. And remember, the best way to avoid water damage is to prevent it!
Call us at 780-489-8118 today to get started.
Contact Us