Replacing Your Hot Water Tank? Here's What It Costs in Edmonton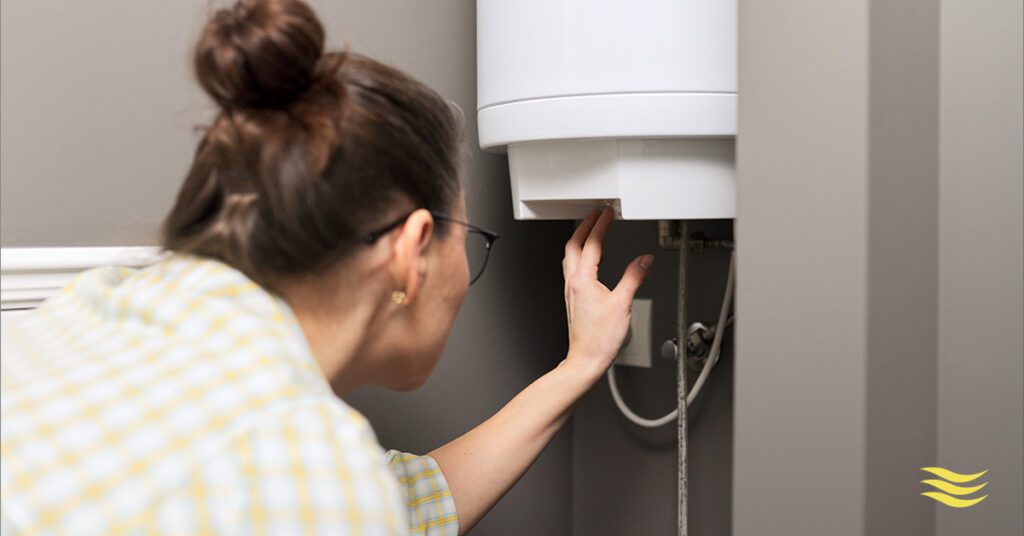 If you suspect it's time to replace your hot water tank, there are a few things to consider. First on that list is likely how it will impact your wallet.
We've got your back! Read on to find our top advice for replacing a hot water tank or tankless water heater in Edmonton.
What is the average cost to replace a hot water tank in Edmonton?
Most homes in Edmonton need 40 or 50-gallon hot water tanks. You'll want to look at several factors before deciding which unit to go with, like brand, warranty, efficiency and durability. Our expert technicians will advise on these and provide you with details on the cost of labor and the heater, the removal of the old unit, and if any permits are needed.
Getting a new hot water heater can vary in price depending on the make, model, size, and warranty. In 2022 in Edmonton, the average consumer spent at least $1250 on an electric water heater replacement with installation, and at least $2200 for a natural gas water heater with installation.
Tankless water heaters can cost up to three times as much as a tank heater, but most units come with a tax rebate of $300. They also last longer than a hot water tank and take up less space.
What are the signs your hot water heater needs replacement?
There are a few things to watch for to determine if your water heater needs to be replaced or updated. The average lifespan of a water heater is about ten years, so pay extra close attention if your unit is getting close to that age.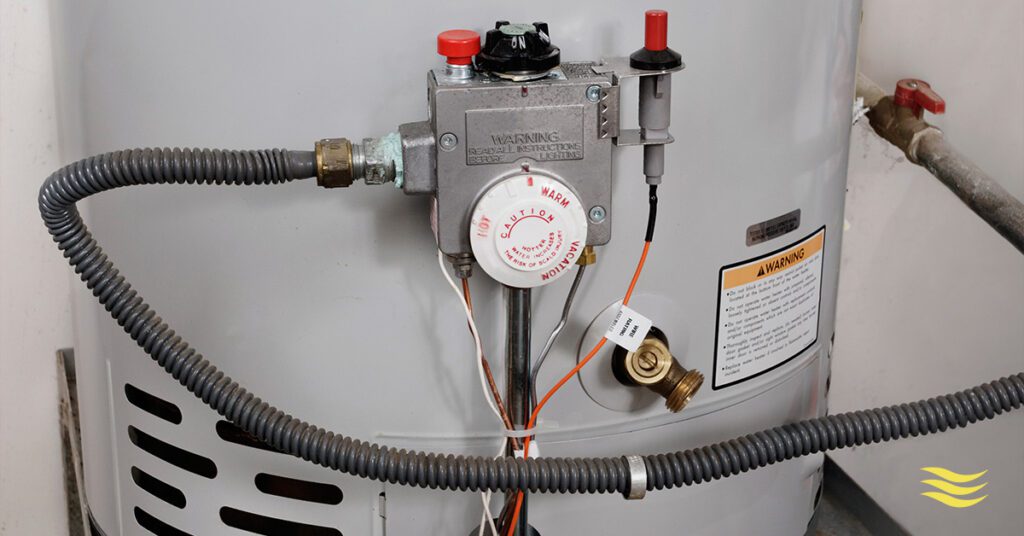 You'll want to investigate if the hot water coming out of your taps is anything but clear. If you see what looks like rust in the water, it could indicate that the inside of the tank is corroding. That's bad news. When that happens, a leak may not be too far behind. Any leak, or water pooling at the bottom of the heater, is a sign to get a new hot water tank.
If the water looks sandy or dirty, you may have a build-up of sediment in the tank. Sometimes, you can clean this out yourself, but if this is an ongoing issue or it doesn't stay clean for long after clearing the tank, it's likely time to get a new unit. Sediment can also clog your water lines, so if you leave this for too long, you might have an even bigger issue on your hands.
If your hot water isn't so hot, your tank may not be heating as well as it used to. This happens as the unit ages, and it might be a sign that you're due for an upgrade.
If you hear unusual noises coming from the hot water heater, you might want to check it out. This can happen with older units, as they work hard to heat water through the sediment at the bottom of the tank.
If you suspect you need a new hot water tank or tankless heater, contact us for a free estimate!
How do you maintain a new water heater for longevity?
Like most things, hot water heaters have a limited lifespan, but you can extend their use if you maintain them properly.
Calcium, lime, and hard water deposits can accumulate in gas and electric water tanks. Therefore, we recommend you drain, flush out, clean and inspect your hot water heater every six months. With tankless heaters, there is no tank to flush out and clean, but we recommend scheduling a regular check-in with yourself (put it on your calendar!) to ensure everything is running as it should.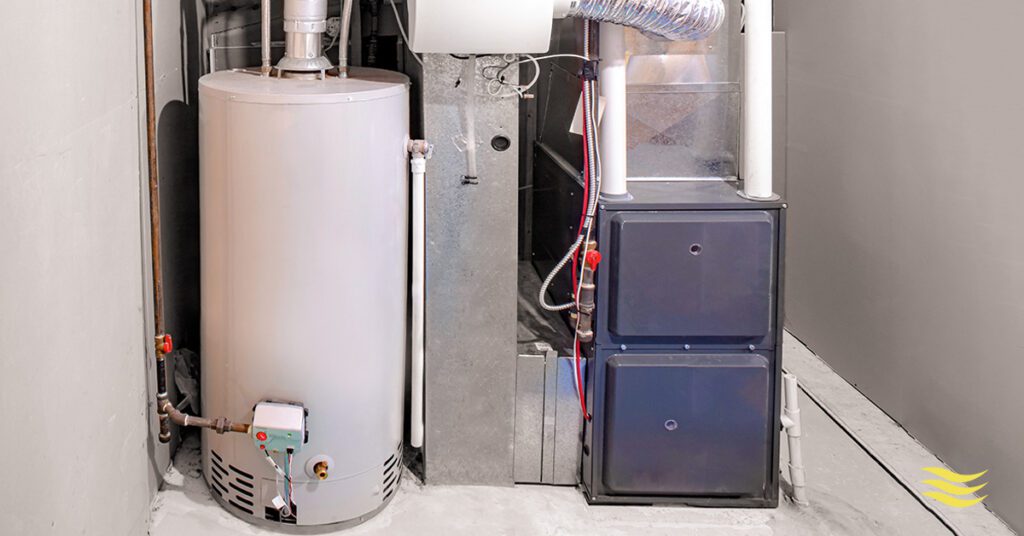 However, many tankless water heaters and gas-powered tank units need to have the air filters cleaned regularly. If the air filters are full of dust and dirt, the heater's efficiency can be impacted.
Did you know: some hot water heaters have a vacation setting? If you're going to be out of town for a few days, turning this setting on keeps the pilot light lit, but prevents the water from being heated, a more efficient practice. Just remember to change the setting when you get home.
When you join the Always Diamond Maintenance Membership Club, you don't have to worry about hot water heater issues! If problems arise, receive same-day service and discounts on repair, service, and new equipment.
How to find the right hot water service providers near you:
When choosing a service provider to assist with repairs or installation of your new hot water heater, you'll want to look into a variety of things, like licensing, workers compensation coverage, liability insurance, product warranties and their history with that particular service in your community.
In your research, looking at reviews from customers who hired them for hot water tank replacement, repair, or installation can be helpful.
Once you've established a couple of options, a great way to pick your service provider is to see if they have any specials on hot water tanks, like we do here.
To help you with your search, here are ten questions every homeowner should ask a plumber before choosing to hire them:
How much training do you have?
Are you licensed?
How long have you been installing hot water heaters?
Can I see a couple of references?
Can you make recommendations on what will be the best hot water tank for my home?
How much does it cost to install a hot water tank?
Do you have liability insurance?
What level of follow-up service do you provide after installation?
Who is responsible for clean-up after installation?
Is your work guaranteed?
FAQs on hot water and water heater installation in Edmonton
How often should you replace your water heater?

A hot water tank lasts around ten years. If your unit is getting close to that age, you may want to have a licensed professional take a look and recommend your next steps. 

What are the signs your water heater is going out?

The telltale sign of a dying water heater is water that isn't hot enough. You may also hear funny noises coming from the unit, or see dirty or rusty water coming from the taps. Any leaks around the tank also indicate that the equipment needs to be replaced.

How long does it take to replace a hot water tank?

Our trained technicians will have your new hot water tank installed in a couple of hours!

Can I take a shower if my water heater is leaking?

We recommend holding off on using hot water until a licensed service provider assesses the situation. The leak may look small, but you could be dealing with a bigger issue than you think. If you spot a leak, contact an expert.

Should I keep my ten-year-old hot water heater?

If your hot water heater is ten years old, it's approaching the end of its life. We recommend contacting a trained technician to investigate the unit's health, but you will likely need to replace it. 

Should you lease or finance a water heater? 

Leasing can be a great option when it is time to get a new water heater. Our experts will help you find the right heater for your home whether you buy or lease.

Contact Us