Choosing the Right Thermostat for Your Edmonton Home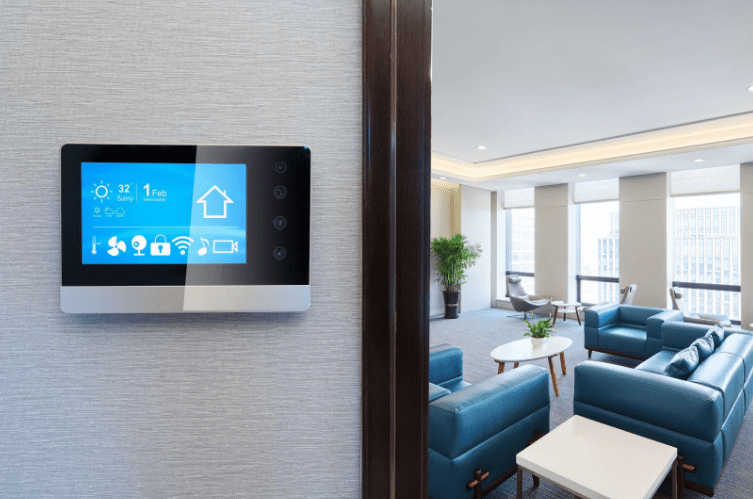 Have you given much thought to your HVAC system's thermostat? The importance of thermostats in Edmonton's home heating and cooling systems cannot be overstated. They are an essential component of your home's heating and cooling system, designated for regulating indoor temperatures.
This is especially relevant to homes in Edmonton because winters are bitterly cold while summers are hot and humid. These electronic devices are not just a convenience, but a downright necessity. In this article, we will look at the types of thermostats available and how to choose the best one for your home.
Understanding the Basics of Thermostats
First things first – what's a thermostat? Well, a thermostat is like the boss of your heating and cooling system. It tells your furnace or air conditioner when to kick in and when to take a break. So, it's a big deal!
When it comes to thermostats, two things matter a lot: accuracy and control. Accuracy means your thermostat knows exactly what temperature it is. Control means you get to decide how warm or cool your home should be. You want both for maximum comfort and energy savings.
In the world of thermostats, the types are programmable and non-programmable, as well as Smart thermostats and those that use WiFi. What benefits does one have over another? Let's look at both and compare:
Types of Thermostats on the Market
Traditional Manual Thermostats: Manual thermostats have a dial, slider, or buttons that allow you to set your desired indoor temperature. This is usually done by turning the dial to the left for cooler temperatures or to the right for warmer temperatures. Unlike programmable or smart thermostats, manual thermostats do not have the ability to follow preset schedules or adjust themselves automatically based on your habits. They require manual input for any temperature changes. These tend to be the most cost-effective option for those on a tight budget.
Programmable Thermostats: You can set different temperature settings for various times of the day and days of the week. For example, you can program it to be cooler when you're away at work and warmer when you're at home in the evenings. Like manual thermostats, programmable thermostats also have a temperature sensor that continuously measures the indoor temperature and turns on and off to maintain the set temperature. Not only is this energy-efficient, but saves money on utilities as well.
Smart Thermostats: Smart thermostats are equipped with sensors that monitor not only temperature but also factors like humidity and occupancy. They also have Wi-Fi or Bluetooth connectivity, allowing them to connect to your home network.
Many smart thermostats have a learning capability. They can learn your temperature preferences and daily routines by monitoring when you adjust the temperature settings and your occupancy patterns. They have the ability to integrate with other smart home devices like lights, locks, and security systems.
For example, when you set your security system to "Away," the thermostat can automatically adjust to an energy-saving mode. They also have advanced features such as geofencing and voice control.
Wi-Fi Thermostats: Think of these as the 'stay connected' thermostats. They work with your Wi-Fi, so you can adjust them using your smartphone, even if you're far from home.
The Wi-Fi thermostat works in a similar way to the programmable thermostat in that it allows you to program your HVAC (Heating, Ventilation, and Air Conditioning) system according to your schedule. You can set different temperatures for different times of the day or week, optimizing comfort and energy efficiency. As with other new technologies, these devices also feature geofencing and voice controls. Some popular choices include Google Nest, Ecobee, and Honeywell.
Factors to Consider When Choosing a Thermostat
Now, let's get into the nitty-gritty of choosing the right thermostat for your Edmonton home:
Climate and Seasonal Changes in Edmonton: Edmonton experiences a wide range of temperatures throughout the year. Winters can be exceptionally cold, with temperatures dropping well below freezing, while summers can bring periods of intense heat. This means that your home's heating and cooling systems need to work efficiently to keep you comfortable in both extreme cold and heat.
Energy Efficiency and Cost Savings: Just as in winter, energy efficiency is important in the summer months. A good thermostat can help you avoid overcooling your home, saving energy and reducing cooling costs.
Compatibility with HVAC Systems: Compatibility ensures that your thermostat can effectively communicate with your HVAC system. This means your system will operate efficiently, responding accurately to temperature changes. An incompatible thermostat can lead to system malfunctions, inefficiency, or even damage.
User-Friendliness: We get it; not everyone's a tech whiz. You won't have to navigate complex menus or deal with confusing settings. It's like using your TV remote or adjusting your car's climate control – simple and hassle-free.
Budget Considerations: The largest budget consideration is the initial cost of the thermostat. Different types of thermostats come at various price points. Manual thermostats are typically the most budget-friendly, while smart thermostats tend to cost more due to their advanced features.
Installation and Maintenance Tips: It's essential to factor in the cost of installation. Some thermostats may require professional installation, which can add to the overall expense. However, programmable and smart thermostats, which offer energy savings, can often offset these installation costs in the long run.
Some thermostat models may require more maintenance or be prone to technical issues that could result in repair costs. Factor in the long-term maintenance and repair expenses when making your decision.
Long-Term Savings: Look beyond the initial investment and consider the long-term savings associated with your thermostat choice. Programmable and smart thermostats can learn your habits and adjust settings to minimize energy usage, potentially paying for themselves over time.
FAQs
1. What is the best thermostat to buy for your home?
The best thermostat for your home depends on your specific needs and preferences. If you prefer simplicity and don't require advanced features, a manual thermostat might be sufficient. If you want energy savings and convenience, consider a programmable or smart thermostat. Smart thermostats offer the most advanced features, including remote control and learning capabilities. Assess your priorities and budget to determine the best fit.
2. Can I replace my thermostat with any thermostat?
Not necessarily. The compatibility of a thermostat with your HVAC system is crucial. Different thermostats are designed to work with specific types of heating and cooling systems. Check your HVAC system's compatibility before purchasing a thermostat. Additionally, some smart thermostats may require a C-wire for power, so ensure your home's wiring can support the chosen thermostat.
3. How long does a thermostat last?
The lifespan of a thermostat can vary depending on the type and brand. Generally, manual thermostats can last for several decades, as they have fewer components. Programmable and smart thermostats typically have a lifespan of 10 to 15 years or more. However, it's essential to regularly maintain and update your thermostat to maximize its longevity.
4. How do you know if a thermostat is bad?
There are several signs that may indicate a faulty thermostat:
Inconsistent Temperature: If your thermostat consistently fails to maintain the desired temperature or if you notice significant temperature swings, it could be malfunctioning.
Unresponsive: If the thermostat doesn't respond to changes in settings or doesn't turn your heating or cooling system on or off as expected, it may be defective.
No Display: A blank or unresponsive display on a digital thermostat can signal an issue with the thermostat itself or its power source.
Constant Running: If your HVAC system runs continuously, even when it shouldn't, the thermostat may not be correctly controlling it.
Incorrect Readings: If the thermostat displays inaccurate temperature readings, it could be malfunctioning. You can check this by comparing its readings to a reliable thermometer.
If you suspect your thermostat is faulty, it's a good idea to consult with a professional HVAC technician to diagnose the problem and determine whether a replacement is necessary.
Thank You!
Thank you for taking the time to explore our guide on choosing the right thermostat for your home. At Always Plumbing and Heating, we're dedicated to helping homeowners like you achieve optimal comfort and energy efficiency.
If you have any questions, need expert advice, or would like to schedule a consultation regarding thermostat installation or HVAC services in Edmonton, Alberta, please don't hesitate to reach out to us. Our experienced team is here to assist you every step of the way. Call us today at 780-489-8118 or request a quote to get started today!
We look forward to serving your heating and cooling needs and ensuring your home remains a comfortable and energy-efficient oasis. Thank you for considering Always Plumbing and Heating as your trusted HVAC partner.
Contact Us