Conserve Water and Protect Your Home from Water Damage with Flo by Moen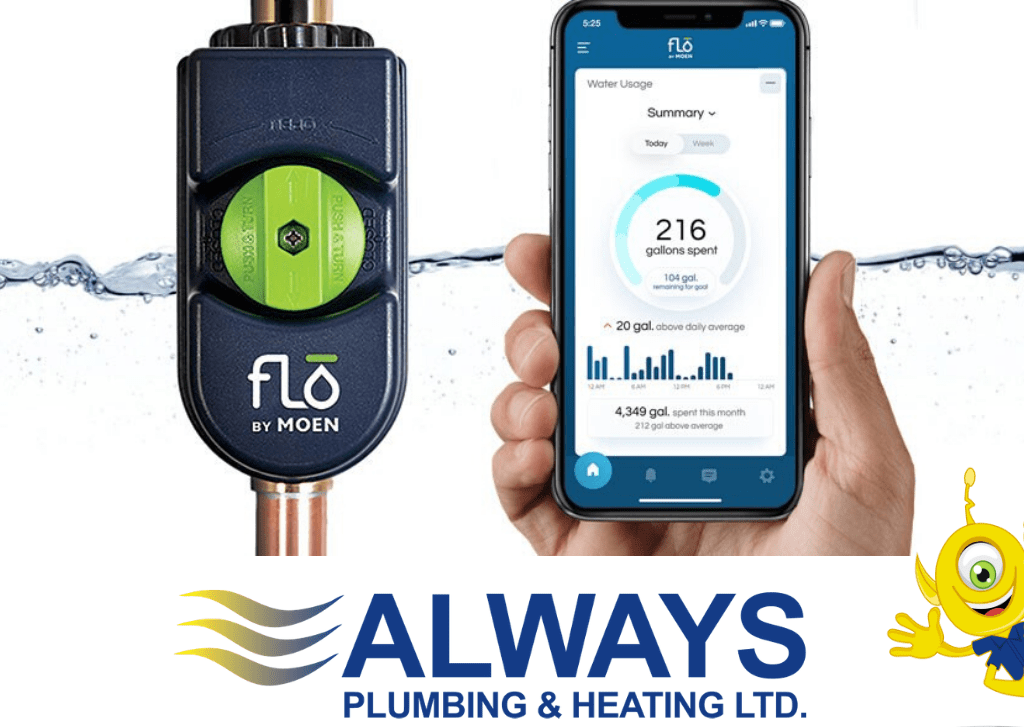 When it comes to water leaks in the home, statistics show:
40% of homeowners will suffer from water damage at some point in their lives.
The average home loses 17 gallons of water daily due to undetected leaks.
60% of Flo by Moen users discover they have a leak they didn't know existed once they have the device installed.
You are 6X more likely than fire and 5X more likely than theft to experience a catastrophic water damage event in your home.
With these numbers in mind, Moen created a Smart Water shutoff device that they call Flo by Moen. This device attaches to your main water shutoff line in your home and runs daily tests to ensure that your home's plumbing is running efficiently. The device is linked to your smartphone app, which will send you reports on water usage, as well as emergency alerts in the event that a water leak is detected.
When an unusual amount of water usage is noted by the device, such as in the event of a burst pipe or a running toilet, it will trigger an automatic water shutoff to your home. This will prevent a continual leak which left undetected would either drive up your water bills or potentially cause catastrophic damage to your home.
Flo by Moen is an essential peace-of-mind device for homeowners who are looking for the ultimate in security. If you own a seasonal property that you do not visit all year, you may consider having this device installed there. Likewise, if you frequently travel, especially during the winter months when the majority of burst pipes occur, this device can be a lifesaver on not only your peace of mind but also on your wallet.
The Flo by Moen device also detects temperature changes to your water. In the event that your furnace was to fail, for example, the device would trigger and send you an alert when the water dips to an unsafe temperature. This type of preventative maintenance is key to preventing a catastrophic flood.
It should be mentioned that Flo by Moen will not prevent sewer backups because it works on your home's main water lines in, not the sewer lines going out. But you can get ultimate flood protection by ensuring that you also get a mainline backflow valve installed in your home. You may even take advantage of some insurance savings when you provide your insurance broker with a copy of your Insurance Verification Letter indicating that your home is equipped with these devices.
If you want to protect your whole home from flooding and find ways to minimize your water use, get started today with Flo by Moen. Once you have the pleasures of using this technology, you will never go without it again!
If you wish to learn more about how Flo by Moen can protect you, your home, and its contents, the expert plumbers at Always Plumbing & Heating would be happy to answer any questions you may have. The certified technicians will run some tests on your home's water network, and set up the device and your app, ensuring all is done in a seamless manner.
When you have the work done professionally by Always Plumbing & Heating, you will receive guaranteed workmanship and the best warranties that we stand by 24 hours a day. The best way to avoid water damage is to prevent it, and you get exactly that when you have Flo by Moen installed in your home.
Call us at 780-489-8118 today to get started.
Reference: 2020 Moen Inc. https://www.moen.ca/flo/
Contact Us