Furnace Heater Maintenance Service in Edmonton
To keep your furnace heater system running in top condition, it is important to schedule annual furnace maintenance. Think of your furnace like any other mechanical equipment, like your car or your boat, or your tractor-it requires regular maintenance to keep it running optimally and reliably, just like all other mechanical equipment, especially in Edmonton's cold winters!
Regular maintenance and cleaning at least once a year can save you money from unexpected repair bills on your heating system. It is equally important to become familiar with your manufacturer's warranty requirements, and have your furnace professionally serviced as outlined in your warranty guide in order to maintain coverage. 
Other benefits of furnace maintenance include saving on your energy bills, improving indoor air quality, extending the life of your furnace system, and extending the manufacturer's warranty. Most importantly, it can also detect dangers like gas and/or carbon monoxide leaks. All of our HVAC technicians are certified to work on all the best furnace brands from Amana, Carrier, York,  Lennox, Goodman, Comfortmaker, and more! At Always Plumbing & Heating, our certified technicians know how to best protect your furnace and keep it running properly.
Call Always Plumbing & Heating today @ 780-489-8118, and schedule your furnace maintenance!
Emergency Furnace Repairs in Edmonton
When you need a furnace repair, you usually need the job done right away. That's why we provide round-the-clock repair service 24 hours a day, 7 days a week, 52 weeks a year. Any time you call, we will immediately send over a heating technician to repair your furnace – even on holidays! Our quality furnace repair service covers the Edmonton area with all the popular HVAC system brands and models including, but not limited to, Amana, Carrier, Goodman, Lennox and York.
Our furnace repairs are backed by our 100% Customer Satisfaction Guarantee. If any warrantable heating component of your furnace fails (like blowers, furnace filter, heat exchangers and burners), we will contact your furnace manufacturer so you aren't paying for parts that are under warranty coverage. And if any service or installation of equipment you receive from Always Plumbing & Heating fails, we will gladly fix your furnace at absolutely NO charge to you! That's why we make sure the job is done right the first time, day or night.
Call a professional furnace company in Alberta to keep your system running and working properly – contact Always Plumbing & Heating @ 780-489-8118 today!
Why Our Customers Prefer Our Furnace Inspection and Maintenance Service
"Great folks came out and installed a furnace! Very friendly and personable.. and I have heat!" – Nichole C
"We hired Always plumbing to replace furnace and add another furnace for legal suite and replace hot water tank. Very professional staff. Always arrived on time and finished the job on time." – Private User
"Furnace was acting bit strange. He immediately knew what to do. Was patient in explaining issue and fix.  Also, he walked us through their Diamond Club program and we signed up. A win/win for all." – Ryan K in Edmonton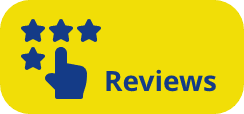 Specials & Furnace Maintenance Service Guarantee
Here's what you need to get a premium furnace unit that keeps you comfortable year-round.
Always Plumbing Financing: We offer in-house financing to put you on an affordable payment plan for your furnace, and plumbing needs.
Check out our ongoing specials for furnace deals and excellent financing options.
Always Plumbing Maintenance Plan: Our Diamond Maintenance Program gives you peace of mind and protection from unexpected plumbing issues or equipment breakdowns. With unadvertised discounted specials, this program offers unmatched value to customers.
Always Plumbing Service Guarantee: We take pride in our customer service because we offer:
Premium furnace installations, heating maintenance, and furnace repairs with no additional fees for evenings, nights, weekends, or holidays.
Nationally certified technicians who wear the Technician Seal of Safety, which means they're highly trained, drug-free, and background checked.
Our work is always backed by the "Always Plumbing & Heating Fixed Right or It's Free" Guarantee, which covers free repairs and maintenance tasks if your equipment fails within 90 days of service. We will refund you if the problem is still not fixable.
We offer top-notch items at competitive costs. We utilize and set up components that we have in our own properties.
There will be no unexpected costs; the cost of the job is the same as what was initially stated.
Why Replace Your Furnace with Us?
When you purchase your furnace from Always Plumbing, you will get the following benefits:
The best equipment warranties in addition to the Always Iron-Clad guarantee.
An opportunity to sign up for our Diamond Maintenance Program. Receive hassle-free flexibility to maintain your furnace equipment at exclusive prices.
Hire a plumbing and HVAC specialist that gets the job done right the first time. At Always Plumbing & Heating, we back all our work with our "5 Star Service" Guarantee. Thousands of Edmonton and area customers love our incredible service, professionalism, and expertise. If this is the season to upgrade your furnace unit, book a free no-obligation consultation with our home comfort experts.