What Should Be Your Home's Ideal Humidity?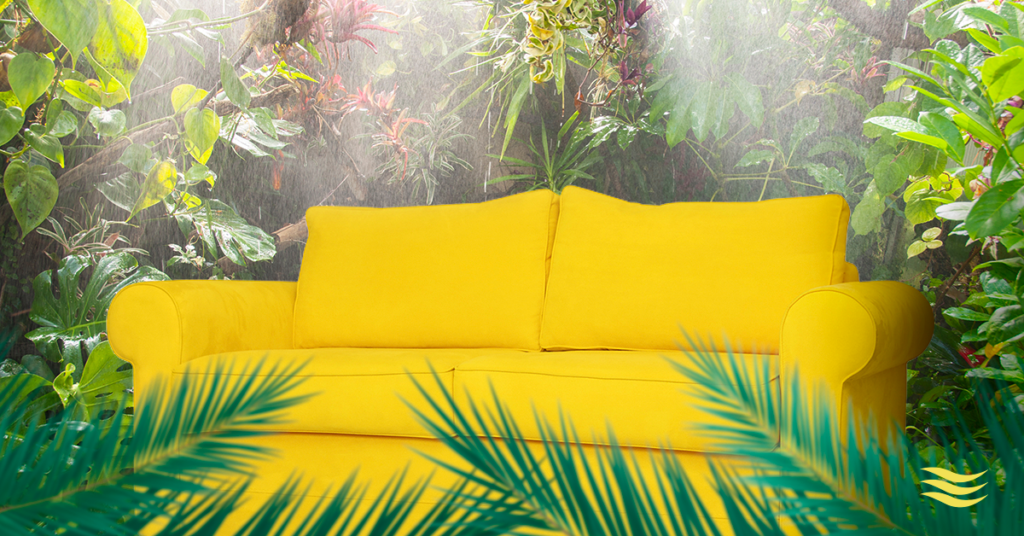 Not too dry, not too damp—have you ever considered the ideal humidity for your home? We're here to help! We have some smart tips for increasing and decreasing home humidity levels, depending on the weather. Your sense of comfort will be in the Goldilocks zone in no time.
What is humidity?
Humidity is the amount of water vapour or moisture in the air. You can't see humidity, but you can sure feel it when it changes.
If you're getting frequent nosebleeds, have a family of snorers, deal with staticky clothing, or suffer from cracked skin or allergies, dry air (from a lower humidity level) might be to blame. Humidity levels might be too high when you see moisture or ice building on the inside of your windows in the winter. Even though your home is a controlled environment, the air originates from the outdoors. Weather changes can lead to disruptions in your indoor humidity levels. Luckily, there are things you can do to stay comfortable.
How do I measure humidity in my home?
We recommend installing a smart thermostat to monitor the humidity in your house, so you're able to adjust as outdoor conditions impact what's happening inside. It should be regularly inspected by a certified professional. We recommend you do this annually, at the same time as your furnace inspections.
Most smart thermostats have user-friendly and simple controls, so you can adjust indoor humidity levels with a touch of a button. Our technicians can make a recommendation based on what works best for you.
What is a comfortable level of humidity?
It might take some experimentation to find the exact level for you and your family, but we have some suggestions about where to start.
If you're contemplating what to set the humidity at in your house in the winter, you'll need to look at the weather forecast first.
If the outside temperature is lower than -20°C, your indoor humidity shouldn't be higher than 15%.
If the temperature drops between -10°C and -20°C, the recommended humidity in your home is around 20%.
If the outside temperature is between 0°C and -10°C, you should set indoor humidity between 25% and 30%.
The ideal humidity level in the summer is 45% to 55%. Humidity levels higher than that can be pretty uncomfortable, plus that extra moisture can create a breeding ground for mould and mildew in your home.
How do I increase the humidity?
Using a humidifier boosts humidity levels by forcing moisture into the air. You can install whole home humidifiers or buy smaller machines for a single room. A whole home humidifier is installed into your air ducts, and controlled through your thermostat.
Individual machines are more cost-effective, and are great for putting in bedrooms. Our Always Plumbing & Heating team is happy to make product recommendations if you'd prefer to go that route.
How do I decrease the humidity?
Air conditioners reduce the humidity level in our homes. When air cools, humidity drops. Considering Edmonton's humidity, you might want to use an air conditioner as the weather warms to reach your ideal indoor levels. Here on the prairies, excessive humidity is really only an issue in the summer.
How can I conserve energy while keeping an optimal humidity?
The most important step when considering home humidity levels is regular maintenance. Scheduling routine assessments of your furnace, central air, and humidifier will guarantee they're operating the way they should, without increasing your power bill.
Our expert technicians are just a phone call away! We can evaluate the conditions in your home, and work with you to discuss the perfect options for cooling, humidifying, and heating. Contact us today for more information about how we can help.
Contact Us