Warning Signs Your Boiler is About to Fail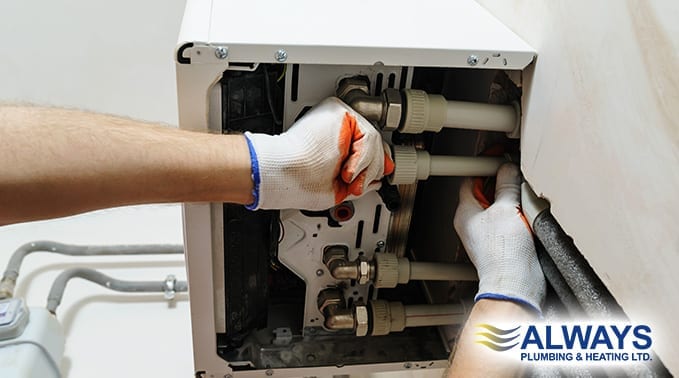 Reliable heat is essential in the winter here in Edmonton. Having your boiler fail in sub-zero temperatures can be disastrous. When your boiler fails unexpectedly it can leave you without heat for long periods of time and lead to further damage in your home. Look for these warning signs that your boiler is about to fail. Catching the problem before it leads to failure can save you from expensive repairs or needing to replace your boiler prematurely.
Your thermostat needs constant adjusting or doesn't seem to work.
If your heating is inconsistent throughout your home or it feels like your heat isn't working as well as it used to, then your boiler may already be failing. Call a professional to diagnose the problem and get your home back to a comfortable temperature.
Your heating bills are unexplainably higher than ever before.
If your heating bills are slowly rising each month but your usage is not increasing, it may be a sign that your boiler needs to be repaired or needs servicing. If your boiler is needing more and more frequent servicing, then it has most likely become inefficient and it may be more cost efficient to replace it.
Your boiler is making loud, unusual noises.
Generally, your boiler should be quiet. If it starts making a hissing, gurgling, thumping, or banging sound, then it is an indication that your boiler needs a professional service or will fail soon without one.
Age and frequent repairs.
If your boiler is over 20 years old and you are performing frequent repairs every year, then it might be time to replace your boiler. Newer boilers are significantly more energy-efficient. Often times, the energy savings alone are enough to offset the cost of a new boiler.
Yellow flame on gas burners or black soot on oil boilers.
This is an indication that the fuel is not burning properly and is creating carbon monoxide. If your unit is producing excess carbon monoxide, it is a danger to you and your family. Check your carbon monoxide detector frequently and call a professional to assess the situation.
Unusual odor.
There are two odors that may come from your boiler that are a cause for concern; natural gas and fuel oil. Natural gas is odorless, but utility companies add Mercaptan, a foul-smelling chemical, to make leaks noticeable. If you smell gas, it is an immediate emergency. Leave your home and call the gas company immediately.
Fuel oil has a sharp odor that you will notice if you check on your boiler. Fuel oil leaks waste money and can lead to chronic health problems. Bottom line, any unusual smell from your boiler needs a professional investigation.
Leaks
Your boiler can leak three things: water, hydronic fluid, and oil. All leaks need professional attention. As boiler leaks progress they can cause significant damage to your home and become unrepairable. To spot a leak, look for rust-colored puddles of water, dark oily patches from fuel oil, and spatter marks from pressurized hydronic fluid spray.
Chances are, if your boiler is already showing any of these signs then it needs immediate action to repair. The experts at Always Heating and Plumbing are here to help you make the best decision for your budget and needs. We always try to repair when we can and fit your home for the right-sized and efficient boiler when it needs replacing.
Losing heat in the harsh Edmonton winter is not an option! If you notice any of these signs, don't wait, call Always Heating and Plumbing at 780-489-8118 (Edmonton) 587-601-1253 (Fort McMurray) today!
Contact Us