Types of HVAC Systems: What to Consider Buying for Your Home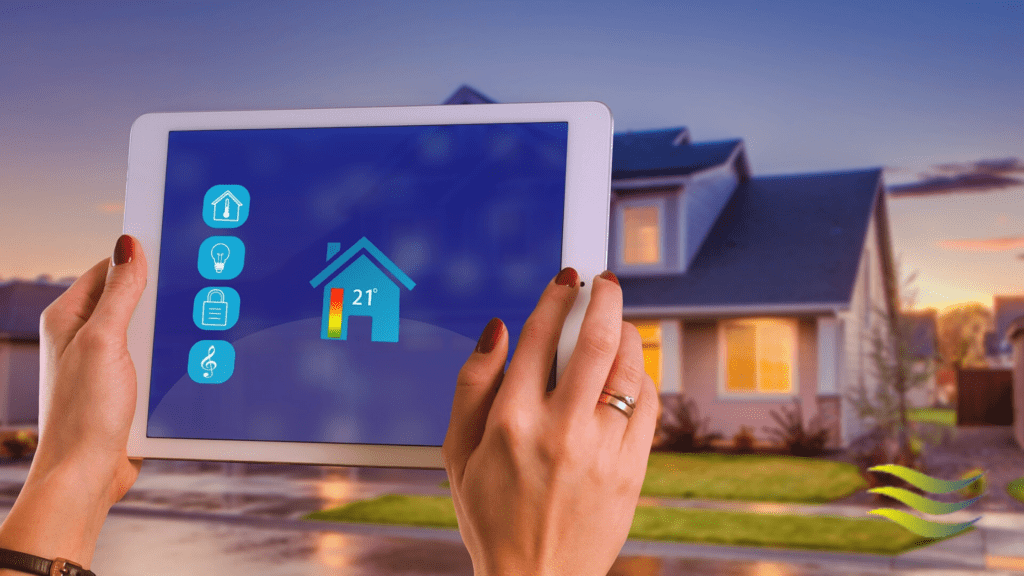 Want an in-home consultation for the right furnace or air conditioner to install? Schedule a free consultation with our HVAC technician.
When buying a new or replacing an existing heating-ventilation-air-conditioning (HVAC) system, you may not always consider an HVAC unit's efficiency, longevity, and reliability.
Setting up a new HVAC system is a big investment that can get cumbersome and make you lose sight of what is important to consider. To make your buying process easy we have rounded out the four major types of HVAC systems, their benefits, disadvantages, and key considerations when selecting the right unit for your house.
HVAC systems come in different sizes and specifications depending on your heating needs.
Ducted HVAC Systems
Heating and Cooling Split Systems
5-second takeaway: A heating and cooling split system is typically cheaper to install than duct-free systems that come with an upfront cost based on the size of your home.
Among the most common types of HVAC systems, split heating and cooling units are frequently set up in residential buildings and communities. They come with a heating and a cooling unit that is hooked up with copper tubing.
Both heating and cooling split systems have indoor and outdoor units. For air conditioners, the outdoor unit uses refrigerant oils, coils, and compressors to cool air. For furnaces, the unit is typically found in basements or in secluded storage spaces as it has to be connected to a gas pipeline to transfer hot air. Every home uses a thermostat closer to the entrance to control heating and cooling temperatures across seasons.
Split systems are connected to your home's ductwork, which means that they don't need to be installed individually. This saves you from incurring high upfront installation costs and makes for easy periodic maintenance of the units.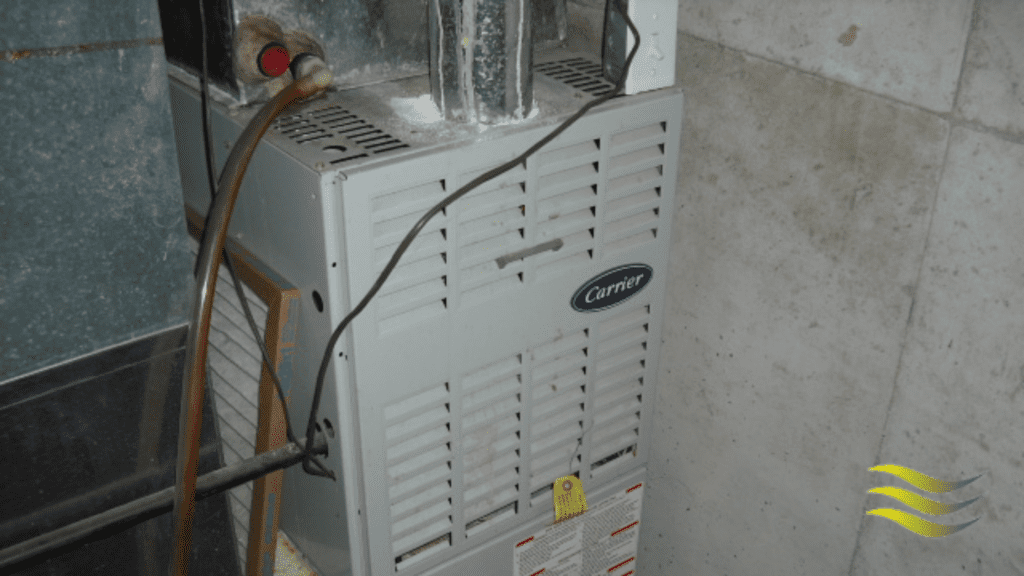 Hybrid Split Systems
5-second takeaway: A hybrid split system lets you set the ideal indoor temperature for your cooling and heating needs. Should the outside temperature rise or fall below it, it will automatically set to a mode that ensures efficiency and comfort at the same time.
A hybrid split system is energy-efficient. It allows you to change your heating method from gas to electric depending on your comfort and affordability.
Gas-powered heating is more robust whereas using electricity lowers your energy costs and operating noise within your home. The hybrid system switches from the furnace to heat pump mode based on temperatures outside. During winter, your unit will use electricity by shifting to the furnace mode, converting over 90% of the gas into heat with minimal consumption. Since the system relies on outdoor temperatures, it saves you on utility bills by adjusting to it.
Packaged Heating and Cooling Systems
5-second takeaway: Servicing packaged systems is usually cheaper as their parts are more readily available than ducted and hybrid split systems.
A combined heating and cooling system provides a year-round comfortable environment. These central air heating and cooling systems are sound-proofed using compressor sound blankets and aerodynamic tops so that sound levels are kept to a minimum. They're highly rated by the Seasonal Energy Efficiency Ratio (SEER), which means you won't have to worry about your carbon footprint using this system.
If saving space is a priority for you, opt for a packaged heating and cooling system installation. They're much cheaper and easier to install than hybrids and ducted split systems. However, if you're looking for energy efficiency, hybrids are your best bet.
Interested to explore furnace and air conditioning deals in Edmonton? You're more than covered with our specials!
Duct-Free HVAC Systems
Duct-Free (Mini Split Systems)
5-second takeaway: Investing in a mini-split system may seem expensive at first, but they realize higher savings in the initial years than costs incurred due to the room-by-room control offered by them.
A duct-free or mini-split system involves the installation of two separate heating and cooling units on the indoor walls of the room you want to heat or cool. These units each take an indoor air handling unit, which puts you in complete control of the level of temperature you want to keep within your room. They are mostly beneficial during summers, such as having mini split air conditioners, as they can prevent energy loss typical with a traditional ducted heating and cooling system. However, during winters, these mini splits aren't effective as they aren't designed to provide robust heating in severely cold temperatures.
Before the winters turn harsher, get started with an in-home heating and cooling consultation with an HVAC expert.
Top Considerations for Buying the Right HVAC System
With the average lifespan of HVAC systems pegged between 15 to 20 years, a lot of homeowners consider changing their units before it breaks down. As the global HVAC industry struggles with supply-chain constraints caused by external factors, it can be challenging to have your new HVAC system installed when you need it the most.
To help you make the best decision and be prepared before a consultation with an HVAC supplier, here are things to watch out for when assessing the value of a unit.
Finding the right size
We always get asked about the right BTU size for various types of houses. There are no fixed criteria for selecting an HVAC system based on your home size alone. A qualified HVAC technician looks at different aspects related to the installation process in tandem with your needs.
Being energy-efficient
Earlier we saw that equipment with a higher SEER rating usually means the highest efficiency and cost-savings on your utility expenses. While they may cost you more upfront, they save you nearly 30% to 40% in energy costs over the duration of its functioning lifespan.
Bundling your purchase
A lot of homeowners prefer changing one piece of equipment at a time, without realizing the total savings reaped with a bundled deal on a furnace and an air conditioner. Since furnaces tend to last longer than air conditioners, homeowners prioritize replacing or installing an air conditioner. However, the best comfort and value come with replacing both heating and cooling units together. Since the more popular route for homeowners is to set up ducted HVAC systems, this option when offered at a discounted price makes the most sense for customers.
Choosing a durable, reliable HVAC brand
Carrier, Goodman, Amana, York, and some others have been rated among the best brands in delivering high energy efficiency, comfort, and durability for volatile and harsh weather. A trusted brand promises consistent value with unmatched engineering which benefits you in the form of preventing hefty and abrupt breakdowns and service repairs.
Working with a licensed, insured, and experienced contractor
We can't stress enough how critical looking at credentials is. Without a comprehensive warranty, the right permits, and sufficient insurance coverage, you should not let a contractor in your house. Our HVAC technicians and service procedures are covered by top-of-the-line liability insurance and warranties. We have been serving the Edmonton and nearby area for over 20 years and we engineer the best installation and repair techniques for the weather encountered in the region.
Evaluating a maintenance program
The ultimate aim is to save you spending on individual maintenance calls. Such a program helps you take advantage of discounted installs, repairs, extended warranties, and top-notch service.
Contact Us