Thinking of Selling Your Home? Consider These Upgrades Before Listing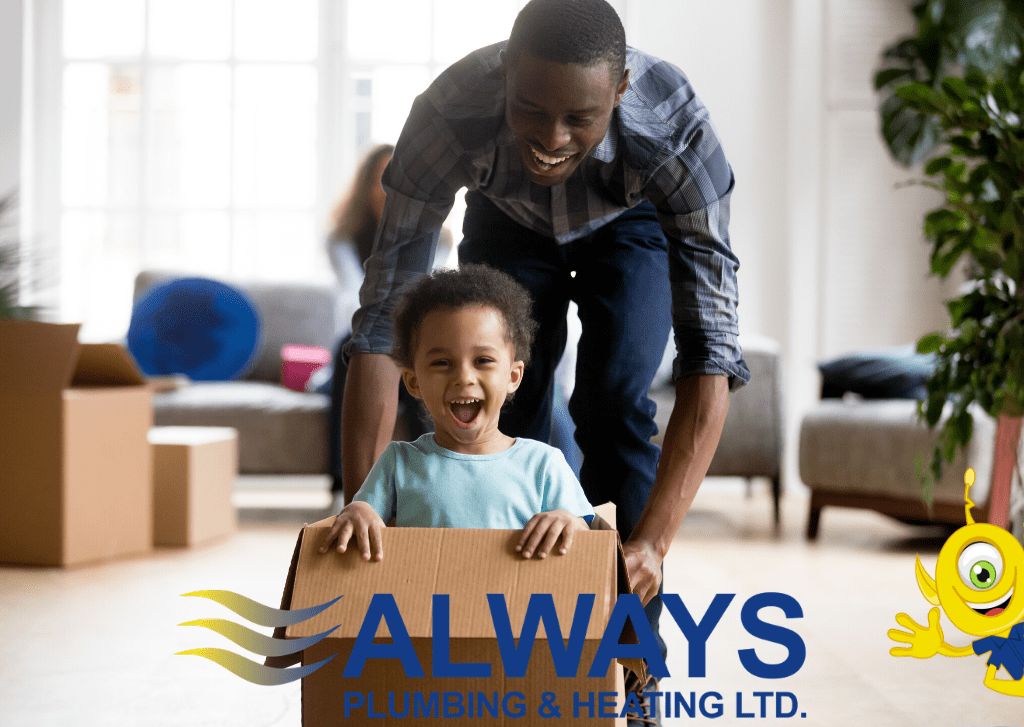 Have you decided to put your home on the market? Selling a home gives you an opportunity to make a profit, and you want to maximize this profit, right?
Here are some simple and cost-effective plumbing and heating maintenance and upgrades that you can perform to maximize your return when your home sells.
7 Steps To Increase Your House Appeal To Home Buyers
1. Source out a professional whole-home plumbing inspection. This will not only allow you to tend to any existing problems but also will provide you with a checklist that you can share with the buyer indicating that your mechanical system has been professionally inspected and maintained.
2. Have your furnace and air conditioner serviced by a professional. Manufacturer warranties on this equipment are typically null and void if you fail to perform annual maintenance on them. Performing an equipment tune-up will not only allow you to tend to any existing problems but also will provide you with a checklist that you can share with the buyer indicating that your equipment was recently maintained.
3. Update your faucets. It's not overly expensive to replace your plumbing fixtures with new, modern, water-saving faucets. You will increase the overall visual appeal to potential buyers when your plumbing fixtures are updated.
4. Descale your fixtures. If your faucets are relatively new, descale them for a better appeal, and remove and clean the aerators to maximize water pressure.
5. Re-caulk your bathtub and sinks. This is something that you can do yourself, and it drastically improves the appearance in your bathrooms and kitchen.
6. Re-pipe your water lines. If your home has older plumbing that is frequently springing leaks, particularly if your home has polybutylene plumbing (also known as poly-b), replacing this is worth its weight in gold in resale. Poly-b was recalled after being used in many homes in the 1980s-1990s. Some home insurers will not insure your property if these pipes are not replaced. This can be a big deterrence for buyers. Read more about the implications of poly-B Piping.
7. Think about the Millennial homebuyer. Millennials comprise the largest generation in history, and they represent the largest group of homebuyers. It is important to think about what may appeal to the Millennial homebuyer. Research has shown that this age group values things such as technology, energy-efficiency, and comfort. You may consider adding a Google Nest thermostat which is a relatively inexpensive upgrade that doesn't go unnoticed. A wifi-capable smart sump pump alarm is another must. You can even add a Flo by Moen smart water shutoff valve, to monitor water leaks and prevent disastrous flooding if a leak is detected. This group of buyers wants to be comfortable in their homes, so an air conditioner is a must-have item, and will be a huge selling point when you place your house on the market.
The bottom line when you make upgrades to your home is that they should increase the overall resale value and buying appeal. Upgrades and maintenance to your home's plumbing and heating systems show the buyer that you have taken pride in your home and taken care to maintain it. This is a huge selling point for the buyer.
As the seller, you want to make the most cost-effective upgrades that increase the appeal before selling. Some of these upgrades you can do yourself, and others are best left to a professional who can provide you with a thorough inspection and maintenance of your home's mechanical system.
When you are thinking about selling your home, Always Plumbing & Heating can help you start off on the right foot when you call their professional plumbers for a full in-home plumbing and heating evaluation and tuneup. Once your maintenance work is complete, and urgent repairs are tended to, then you can think about what upgrades you want to add to your home before selling.
The experts at Always Plumbing & Heating can lend you a hand when it comes to upgrading any part of your home's plumbing or heating equipment. All of our technicians are certified and receive the best training available in the industry. You can trust us to be there on time, there when you need us 24/7 with the right tools for the job – in this home, and your next home – Always! Call us 780-489-8118 or book online today.
Contact Us