Summer Water Safety for Edmonton Homes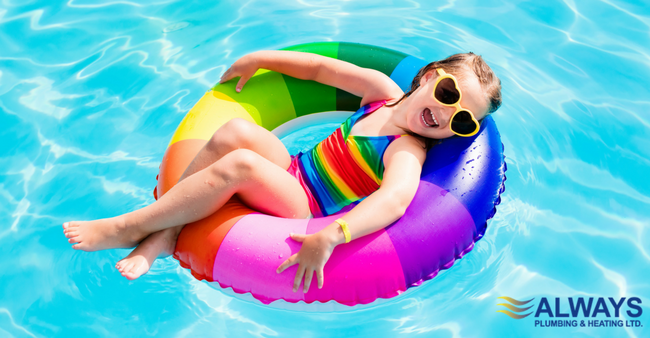 It's almost summer, which means Edmonton public schools will be closed for vacation soon. Kids will be home for a couple of months with some free time on their hands. Whether you've already made plans to keep your kids occupied or are still searching for some engaging activities, the odds are they will be spending some time at home. With kids at home, the issue of summer water safety becomes a high priority.
Even homes without a pool need to be mindful of the various potential water hazards; especially with toddlers and kids five and under. A study conducted by the Canadian Red Cross revealed some concerning figures regarding child drownings. Make a mental note of the statistics and then follow the safety guidelines given by the professionals. Always Plumbing & Heating wants to wish you and your family a restful and safe summer vacation!
Child Drowning Statistics*
From 2001 – 2010, more than 570 children drowned in Canada.
Two thirds of the children were under 15-years-old.
Children one to four in or near water are the most at risk.
One to four-year-olds drown at twice the rate of children 10 – 14.
60% of child drownings occur in the summer months: June, July and August.
Children drown in private pools five times more frequently than they do in public pools.
In the 10 year span, 34% drowned in private residences or recreational properties. 13% drowned in public parks and conservation areas.
Nearly four in ten drownings happen between 3PM and 8PM.
One in five Canadian parents say they have rescued someone struggling in water. 76% intervened to help save a child.
Among children under 19 who have drowned, only 35% intended to be in the water (pool, bath, etc.). An almost equal number (33%) drowned by entering the water unintentionally (falling accidentally).
Complete Facts and Figures on Child Drownings in Canada
Residential Water Safety Tips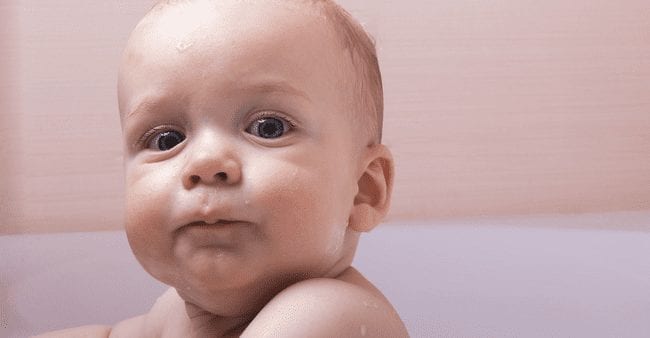 Babies can drown in as little as one inch of water. Always check for faucet or plumbing leaks that might create an instant (and often invisible) pool of water on the floor.
Never leave a baby or toddler unattended around water. This includes bathtubs, fish ponds, wading pools, hot tubs and permanent residential pools.
Always supervise kids when they are in or around water.
Empty wading pool water immediately after use and keep them stored upside down (to prevent them from collecting water).
After a bath, drain the tub immediately.
Homes with toddlers need to make sure that toilet lids are always kept closed. Also install toilet seat locks to help prevent drowning.
Keep doors closed to bathrooms, laundry rooms and other areas where water can be accessed.
Top loading washing machines should always remain closed.
When older kids are swimming in an outdoor pool, make sure that they are paired with a safety partner.
Make sure that any outdoor pool has a fence installed around it. To ensure safety, a proper pool fence should be at least four feet high to ensure small children don't enter the area unsupervised.
Keep young children and inexperienced swimmers in floating devices.
If you own an above ground or inflatable pool, be sure to remove ladders and other components that might provide access when not in use. Also remember to always cover your pool after use.
Remove pool toys and keep them out of sight when the pool is not in use. Pool toys can easily attract young children.
Even if you don't own a pool, make sure that your children know how to swim.
Teach children how to dial 911 in an emergency.
Have every adult member of your household learn CPR.
Keep your family safe throughout the summer break by sharing these facts and safety tips with everyone in the house. Consider making a list of safety procedures tailored to your home and schedule and print it out. Make sure that everyone agrees on the correct protocol for emergencies and that they have the tools they need to adequately intervene.
Related Blogs:
Hot Tub Installation in Your Edmonton Home
Always Plumbing & Heating provides great service 24/7 and our qualified technicians have been nationally certified to wear the Technician Seal of Safety.
* These statistics were provided by the Red Cross from a Canadian-wide study from 2001 – 2010
Contact Us