Get a Spa-Like Shower at Home with These Simple Upgrades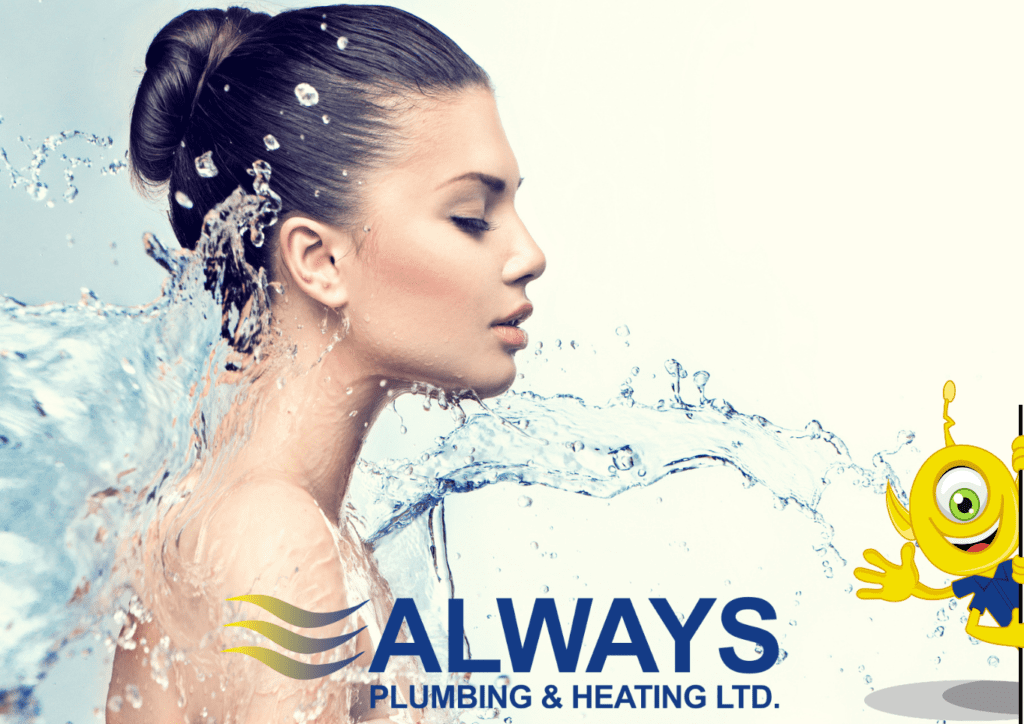 The demands for innovative plumbing fixtures are on the rise every year. Homeowners love the convenience of automated smart-home fixtures. Homeowners are also looking for energy efficiency and water-saving technology. The first place that many people start adding in upgraded plumbing fixtures is in the comfort of their bathrooms. It begins with a unique and memorable spa-like shower experience, which can be achieved right in your own home. Check out these two innovative Moen plumbing fixtures that our plumbers are installing all the time!
Nebia by Moen Shower Head
There are all types of shower configurations, but we guarantee you have never seen anything that is quite like the Nebia by Moen. Think of the experience of showering in a waterfall… that is the effect that you get when you shower with Nebia!
The installation uses two different devices that will shower you from two directions with a firm, but gentle shower experience that is delightfully refreshing, relaxing, and healing. It also offers plenty of flexibility so you can decide how you want to position the showerhead to get the right amount of water.
One of the most appealing aspects of this particular shower is that it provides a very simple DIY installation that people find to be extremely easy. This is one of the reasons why so many households are now using this particular shower head for their homes.
U by Moen Smart Shower
We have all seen the Sci-Fi movies that show households that are completely operated by voice and motion. It's great to see that we have come such a long way with technology and those things that we once considered fiction are now part of our reality.
This is a shower that is truly unique and special because it provides a futuristic approach to showering with voice activation, using voice control for speed and temperature. There is also the smartphone application option that allows you to control the shower remotely from any location you want.
This is a device that has proven to be extremely reliable in many ways and there are countless reasons why it has turned into one of the most popular choices to be implemented for showers.
Once you have configured the way you want your shower to be, the application will notify you that the shower is ready for use. For example, if you like showering with cool water after a workout, you can set up the shower to be ready for you at a very specific temperature when you are done with the workout.
The best thing about the U Moen Smart Shower is that the interface and the controls are extremely intuitive so you won't have to worry about a learning curve. This makes it a very practical and reliable installation even for those who are not savvy with technology, and it's long-lasting too.
Final Remarks
Whether you go with a Nebia by Moen or a U by Moen shower, they will both achieve an experience you will not soon forget! With these upgrades, you and your significant other may even find yourselves battling for the shower! Ensure you don't run out of hot water and have your hot water heater serviced and replaced when necessary. You may even wish for endless hot water with a tankless water heater. The experienced plumbers at Always Plumbing & Heating can take care of all of this for you, in one simple visit. We will talk you through a variety of innovative plumbing fixtures, getting you the fixture that meets your needs at the most reasonable price.
As always, when you hire us for your plumbing improvements, you can rest easy knowing your project is fully backed by our installation guarantees and fixture warranties. If you're thinking of a plumbing renovation or a simple fixture upgrade, keep it fresh with the latest in innovative plumbing. These investments look great and are energy efficient and affordable. Once you take a spa-like shower with the Nebia by Moen, or enjoy the automated experience that you get with the U by Moen smart shower, you will never take another regular shower again!
Contact Us