Putting a Legal Basement or Garage Suite in Your Home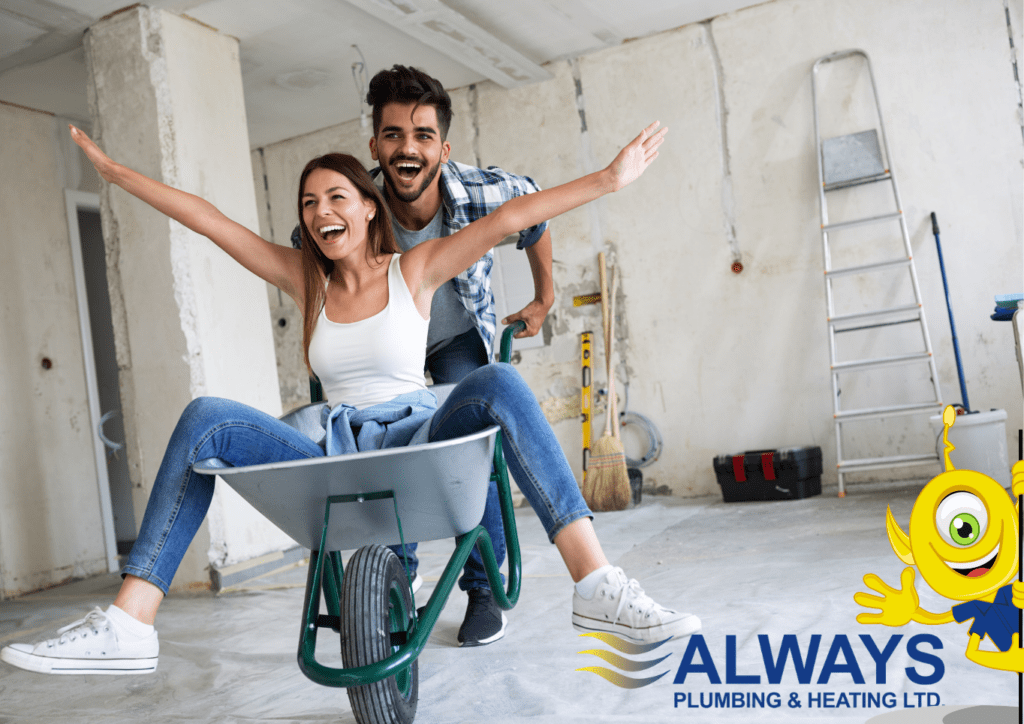 The process of incorporating a basement or garage suite in your home is not simple and it requires that you do things carefully in order to ensure that the suite is compliant with the laws in your area.
This is a project that can lead to a great source of additional income if you plan to rent that space out. This is a decision that many homeowners are making in current times due to the current employment crisis that the entire world is facing.
The good thing about a legal basement suite is that even if you don't rent it, you can always have it as a private area for any member of your family to use and for guests. There can always be a way to make use of space that is set up in a way that turns it into a private location.
The main thing to keep in mind is that this is going to require that you set the area up with plumbing and HVAC, state of the art equipment, a secondary furnace to keep utilities separate, smart plumbing fixtures, and more.
Plumbing & HVAC Considerations with Basement Conversions
Ensure proper drainage around your home to protect against flooding
To protect against mold, consider adding a dehumidifier if you live in a damp area
Consider adding a Flo by Moen smart water shut-off valve, in the event of a water leak. This can save you tens of thousands, and offer you peace of mind especially if you have tenants in your basement.
Consider adding a secondary water heater so you don't have to worry about running out of hot water yourself. Also, if you add a second water heater on its own meter, your tenants can pay their own utilities separately
Have an additional furnace installed just for the basement suite. This will ensure your tenants stay comfortable and can control their own climate. Also, the gas company can add a separate meter so the tenants can pay for their own services
Ensure your sump pump is operational and maintained. You may consider having a second sump pump installed in your basement, for optimal protection. You can also add a wifi sump pump alarm, which will alert you should there be any issues. Read more about maintaining your sump pump.
Plumbing & HVAC Considerations with Garage Conversions
Ensure you have adequate insulation that meets current residential building codes. This will prevent heat loss and keep your tenants comfortable
Have a furnace installed to heat the garage loft. This can be tied into your existing services, or you can set it on a separate meter if you wish
You will need a plumber to install all the pipes and fixtures in the kitchen and bathroom. You will need water lines, drain lines, and shutoff valves installed to meet building codes.
As with any income suite, it is always a good idea to add a smart water shut off valve, such as the Flo by Moen. This will detect any leaks, and send you alerts to your phone. If a slow sustained leak is detected, it will turn the main water off to the suite after a certain number of minutes. If a major leak is detected, it will turn the water off immediately to prevent any disastrous damages.
We have vast experience in this process and our team will evaluate the area to give you an estimate on costs once we have seen the property and the space for the suite. It's important to remember that the basement apartment has to be smaller than the actual property size, and there needs to be a separate exit and entrance.
There are also rules regarding the electrical setup, but those are going to depend on the space and on several other factors. The important thing is that the modifications that are made in the basement can ensure the safety of those who live in the suite.
Keep in mind that because this is separate from the rest of the house, you will need to take extra precautions to ensure that it will be an area that can be safely inhabited by someone as a completely separate structure.
Always Plumbing & Heating has a great team of experienced professionals that will help you get through this process as quickly as effortlessly as possible. We will help you with the process from start to finish, to ensure that you are making an educated decision on your project, in the most cost-effective manner. We have assisted many homeowners with the plumbing and HVAC in their income suite developments, and we are seen as experts in the area. Let us take the worry off your mind, and send us a message. We will provide a free estimate on the plumbing and HVAC costs of creating your very own legal basement or garage suite.
Contact Us