Knowledgeable, Experienced Plumbers in Edmonton for Gas Pipe Installation
Is your gas BBQ or outdoor fire pit the last piece of the puzzle for your backyard oasis? It is imperative to have a skilled technician manage your gas installation to reduce the possibility of leaks or other damage to your home. Gas appliances can increase the efficiency of your home and provide you with an enhanced experience. A gas stove or BBQ is known for heating and cooking your food more evenly and can potentially cost you less to use. Gas water heaters use high-powered burners to quickly heat water, saving you up to $330 per year compared to an electric water heater.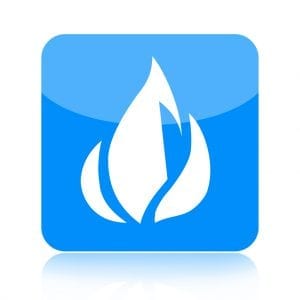 At Always Plumbing & Heating, our trained and skilled technicians can help with outfitting your home's gas lines, ensuring all necessary permits are in place and up to code, installing the equipment, as well as running a fuel line to your meter. Make sure you have all drawings and plans for your gas line vetted for any possible safety issues and address all final plans with your insurance company for home insurance purposes.
Benefits of a Gas Line Installation by Always Plumbing & Heating
When you trust the professionals at Always Plumbing & Heating with your gas installation, you benefit from:
High performing appliances – An experienced gas fitter knows how each appliance should perform and can make necessary adjustments to ensure it is in good working order.
Protection from damage in your home – A certified plumber in Edmonton can handle your gas installation without scratching your floors, countertops or walls.
Prevention of health hazards – If you attempt the installation yourself, you may cause a gas leak, which can be extremely dangerous. A professional gas installer knows how to get the job done accurately and can easily detect if there is a leak in or around the home, and fix the issue immediately.
Not only will you enjoy the convenience of never having to worry about filling empty propane tanks for BBQ season, but natural gas is also a reliable, cost-effective, and abundant resource. Once installed, you can utilize it to enhance the comfort of your home through a gas stove and oven, gas heater, garage heater, or gas fireplace. You could even use a gas line to create your dream outdoor kitchen! Other advantages include:
A straightforward and relatively inexpensive way to add value to your property
An environmentally friendly energy source that produces low levels of greenhouse gases
Low maintenance and high-efficiency equipment
Control, reliability and precision in the kitchen
Versatility – use it for drying clothes, cooking, backing up generator power and more
Always Plumbing & Heating has the capacity, equipment and bandwidth to successfully manage your gas installation for both residential and commercial properties. Whether you are building your home independently or looking to upgrade to a natural gas system, our skilled plumbers in Edmonton work with homeowners as well as construction companies, offering competitive pricing and high quality work.
Contact us today to inquire about our gas installation services for your new construction home or to upgrade your current electric system. You can also contact us online to learn more about our plumbing services in Edmonton.
Contact Us