How Many BTUs Are Needed to Heat a Garage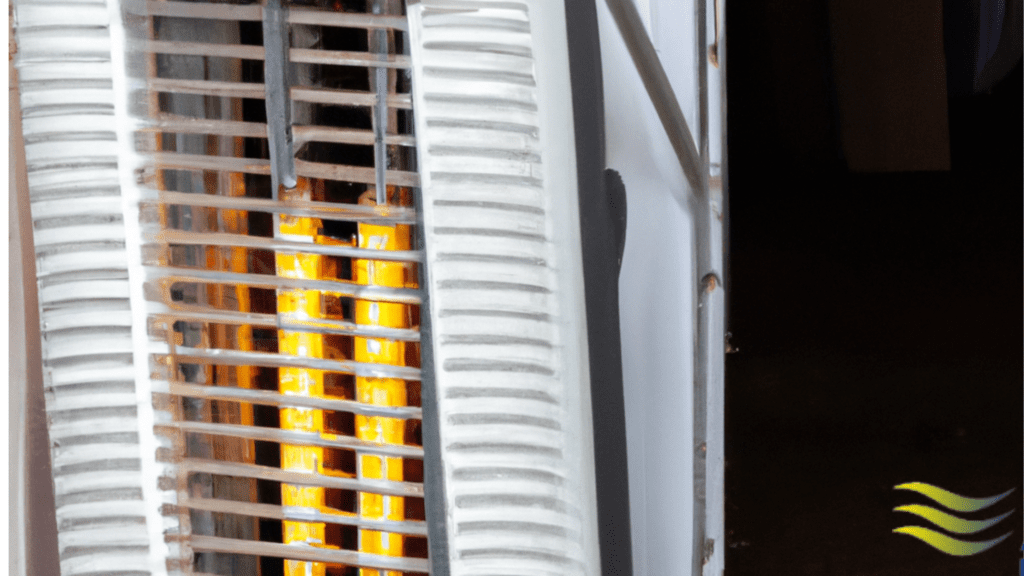 Want an in-home consultation for the right garage heater in Edmonton? Schedule a free consultation with our HVAC technician.
Keeping your garage warm and comfortable isn't just about installing a garage heater unit. It requires a preliminary check of your garage's insulation level, overall square feet to be heated, and the optimal spot to set up the heating unit so that the whole garage receives adequate heat.
The size of garage heater is equally important to the quality, efficiency, and durability of the unit. You want to ensure that your unit provides maximum value over a specific period without you having to hunt for a replacement a year down the line.
Here are factors that determine the size and type of garage heater ideal for your space.
Measure the floor space
The total square footage and ceiling height of your garage are key metrics to determine the ideal heating capacity of your heating unit. The physical size of your garage heater does not influence its ability to heat your garage. Rather your unit should have the appropriate power capacity to provide the temperature rise you need.
For a 1 car garage with 200 sq ft to 300 sq ft, the estimated heater size is 15,000 to 25,000 BTUs.
For a 2 car garage with 500 sq ft to 700 sq ft, the estimated heater size is 30,000 to 45,000 BTUs.
For a 3 car garage with 750 sq ft to 900 sq ft, the estimated heater size is 45,000 to 55,000 BTUs.
For a 4 car garage with over 1,000 sq ft, the estimated heater size is over 55,000 BTUs
The height of your ceiling will impact the size of the heating unit you get. A garage that's less than 8 feet will require a 10%-20% smaller heater than the one that has over 8 feet ceilings. Ensure that you're calculating your garage space with near-accurate measurements, ideally with the help of a professional HVAC technician as they will evaluate other related factors beyond the garage size.
Ascertain your area's climate zone
In addition to how large and voluminous your garage is, you want to have an accurate reading of the level of cold in your region. If you're living in Edmonton, the below chart gives you a close enough overview of what the cold weather months have in store. With average low temperatures hanging between -10 and -14 degrees, your unit should
operate at 20 BTUs to 30 BTUs per square footage. However, these being ballpark estimates, you should confirm accurate cubic feet of cold air in your region and multiply that by the desired warmth in temperature. While these measures are good to get raw estimates, always consult with an HVAC professional to know what the set up and maintenance would look like as the cold levels will determine the output you need from your garage heater.
Understand your garage type
An attached garage will be easier to heat due to the house's furnace system exchanging the inflow and outflow of heat. However, a detached garage will require a stronger BTU size unit to heat due to not being attached to your house.
As discussed before, the bigger the detached space, the higher the BTU size to emit the heat output for your ideal temperature.
However, an attached garage isn't necessarily advantageous over a detached garage. If you do not turn on your garage heater for the entire day, you will run the risk of letting cold air pass via your garage into your home making your HVAC system work harder to sustain indoor heat. Due to this, you end up paying a higher gas bill instead of a detached garage heater.
Check your garage insulation level
Gaps and cracks around the exterior walls and doors of your garage can cause outside air and noise to infiltrate your home. If a garage is not insulated properly, the cold air can freeze up the walls and floors of adjacent rooms to the garage.
According to the City of Edmonton, the average insulation level of home ceilings is a minimum overall RSI value of 6.34 (R36). A significant heat loss prevention is possible with tiny recesses around light fixtures, doors, and plumbing stacks are filled using permanent sealants.
Decide your ideal indoor temperature level
Considering that average indoor temperature is felt between 18 degrees and 20 degrees, the right heating capacity will fall between 20,000 BTUs and 55,000 BTUs. An average Edmonton home's garage size is between 400 sq ft and 800 sq ft. Depending on the time of year, you will need to amp up your garage heater to deliver the optimum level of indoor comfort you desire.
Advantages of Gas-Powered Garage Heaters
Gas garage heaters use two power sources namely, natural gas and propane gas. Propane-powered heaters are more efficient than natural gas-powered models. However, an energy-efficient model will help save on utility bills provided that your insulation is properly done.
Benefits of Gas Heaters
Improved safety as models are run on a spark igniter with no pilot light
Stronger heating capacity resulting in faster comfort during colder temperatures
Enhanced energy efficiency with heaters vented with a sidewall or roof venting (82%-83% thermal efficient)
The type of garage heater you choose should ultimately come from your expected frequency of use and budget. Contact a certified technician at Always Plumbing and Heating to compare different sizes and models based on your needs.
Related Posts
Contact Us