Getting Your Home Ready for Winter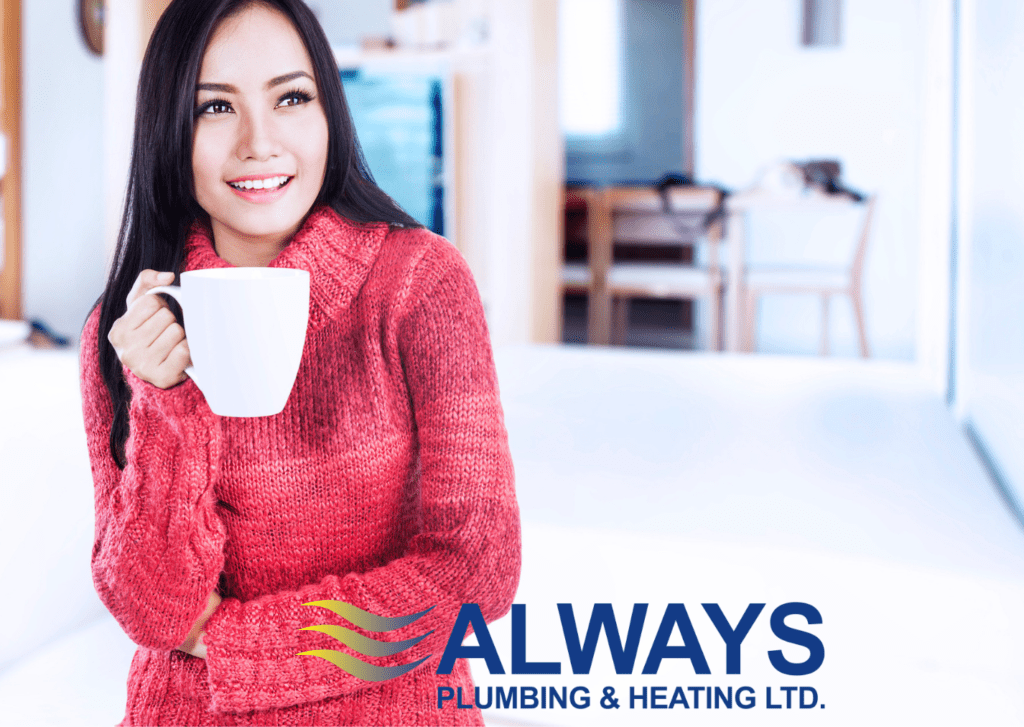 Ensuring that your home is protected against the frigid winter weather will help avoid structural damage and keep utilities in check. The professionals at Always Plumbing & Heating are experts in fall maintenance and have advised hundreds of Edmonton homeowners on simple, essential procedures they can perform on their own. Follow the checklist below and enjoy a safe and worry-free winter!
Interior Maintenance
1. Assess attic insulation. Keep your heating costs in check and make sure you have adequate insulation in your attic. You should have at least 12 inches of insulation to maximize heat retention.
2. Replace your furnace filter. To ensure your furnace runs smoothly and efficiently all winter long, you need to change your filter to ensure it is free of dust and debris. A dirty filter will make your furnace work harder and drive up your energy bills. You should change your filter at least every 3 months, but in the winter you should check it more frequently and change it if it is dirty.
3. Check your weather stripping. To reduce heat loss, replace torn or worn weather stripping around your doors and windows.
Exterior Maintenance
1. Winterize your hose bibs. Water left in your hose bibs can cause the pipes to freeze, crack, and lead to a subsequent flood in your basement. Read how to winterize your hose bibs.
2. Clean your gutters. Once the trees lose their leaves this fall, your gutters are likely to become clogged with debris. Prepare for fall rain and winter snow by removing the leaves from your gutters. This will ensure they are able to properly drain in the spring.
3. Winterize your air conditioner. Clean off your air conditioner of debris, turn the power off to the unit, and place a cover over your AC. Read more on winterizing your air conditioner.
Fall DIY maintenance is key in keeping your home safe from all the pitfalls of a traditional Edmonton winter. Take a weekend to go through this checklist and make the repairs and improvements necessary for maximum security and energy-efficiency. Remember that the experts at Always Plumbing & Heating can help if you need professional heating maintenance or any plumbing or HVAC related needs throughout the fall.
Contact Us