Why Furnace Repair Services And Maintenance Appointments Are So Important in Edmonton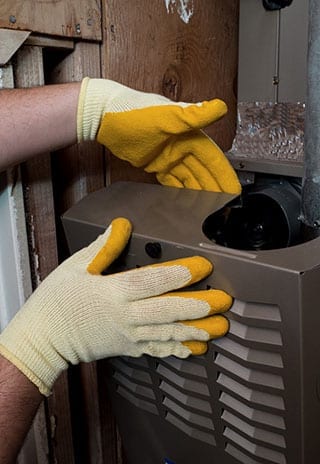 Have you ever faced a long winter's night with a broken or malfunctioning furnace? If not, consider yourself lucky. If you have, then you know that it is time to schedule your maintenance inspection with a trusted HVAC professional. Furnaces and heating systems provide comfort and warmth during the coldest depths of the winter season. There is nothing worse than when the temperatures drop and you realize that your heating system isn't working. It can be a frustrating, uncomfortable, and even dangerous experience if left unresolved. When you are stuck in this situation, it can be difficult to remain calm but it is important to assess the problem and take the steps necessary to repair or replace the heating system as quickly as possible.
24 Hour Furnace Maintenance and Emergency Furnace Repair
Maintenance is crucial for keeping your furnace working properly and avoiding unexpected issues. The team of Edmonton furnace repair experts at Always Plumbing & Heating can schedule a convenient furnace maintenance inspection before the weather gets colder, and give you peace of mind that your heater can make it through another year. Contact us to set up your appointment with our experienced technicians today!
3 Reasons to Book Your Furnace Repair Service
Need more reasons to schedule your maintenance tune-up this year? Consider the following advantages of a proper maintenance program or contact our technicians to tell us more about your particular furnace:
Lifespan: Your furnace will last longer if it is operating correctly. Don't waste money by replacing a furnace before you need to. Instead, proactively service your existing heater to keep it in optimal condition as long as possible.
Savings: A furnace that is running its best will also be running at its cheapest! Save on your monthly heating bills all winter long by maintaining the operation of your electric or gas furnace.
Efficiency: Most of those savings come from efficiency. A qualified furnace repair technician in Edmonton can make small adjustments with a big impact. Reduce excess energy waste, heat loss, and transfer issues by bringing in a professional to take a look.
Give your furnace the attention and respect it deserves so it can continue to keep your home as comfortable and affordable as possible. Make future furnace problems a thing of the past!
The team at Always Plumbing & Heating offers furnace installation in Edmonton, as well as emergency furnace repairs, and regular maintenance checks. Call us for comprehensive emergency service and preventative care to get the most out of your furnace this year and for its entire service life.
Book your 24 hour furnace service appointment with Always Plumbing & Heating today at 780-489-8118 or contact us online for furnace repairs in Edmonton.
Contact Us