Finance Options for Homeowners During COVID-19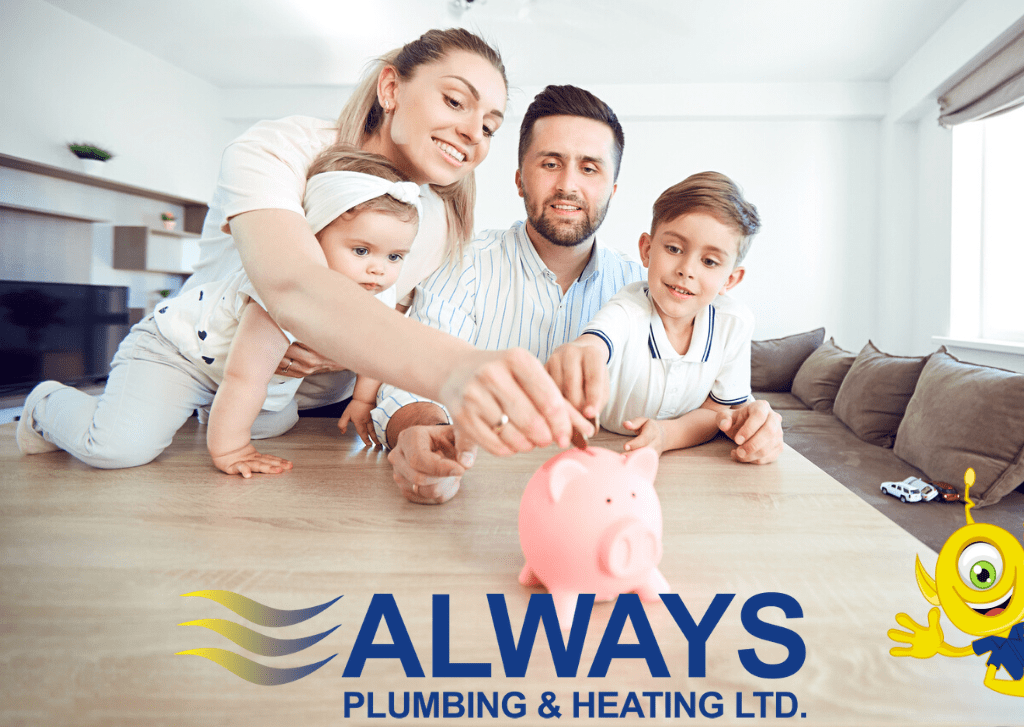 Always Plumbing & Heating recognizes the fact that mandated closures of several businesses and services by the government are having a significant financial impact on many Canadians.
With our customers and potential customers in mind, Always Plumbing & Heating would like to remind you that we do offer financing options on many of our goods and services. We have worked diligently with finance companies to negotiate reduced financing costs that we can pass on to you, the customer.
As of March 18, 2020, Always Plumbing & Heating has been offering customers reduced financing including 9 months with no payments and no interest, with affordable payments starting next year on select equipment installs with approved credit. This is an option that most major credit card companies will not attempt to match. When you make a purchase on your personal credit card, generally speaking you have about 30 days to make the payment or you start paying interest from that date forward. By utilizing in-house financing for purchases such as your homes mechanical equipment (furnace, air conditioner, hot water tank), you can avoid having to pay anything upfront, and you won't have to make any payments for up to 9 months, with no backdated interest.
While most customers report that our equipment is affordable and our estimates are comparable, we also understand that many, many people right now are undergoing unplanned financial strain because of COVID-19. We strongly encourage our customers to utilize finance options if they so choose, during these unprecedented times.
If a new air conditioner is something that you have been thinking about this year, we can certainly provide you with a free in-home estimate, with no obligation to purchase. Financing options are something that can be discussed with your technician at the time of your estimate, with a payment schedule that is best suited to your needs. We will ALWAYS do our best to ensure that you get the best financing offer available at the time of your purchase.
We want to say thank you to all of our customers and potential customers for shopping locally and supporting small businesses like Always Plumbing & Heating during this time. We are pleased to be here restoring home comfort to families like yours, at a time when your comfort is more important than ever.
Visit our Finance Options to find out more about current financing options and visit our COVID-19 Update to read about additional measures we have in place to continue to safely offer our services to homeowners during a pandemic.
Disclaimer: The above financing offers are available on approved credit, and subject to change at any time.
Contact Us