Fall Sump Pump Maintenance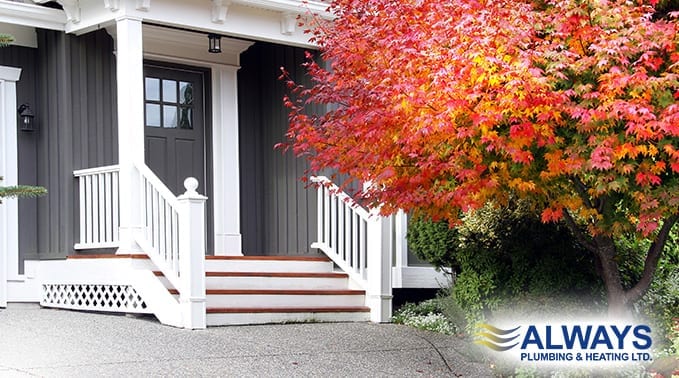 A sump pump is the best defense against flooding in your Edmonton home. Activated by a float switch, it removes water that would otherwise infiltrate a basement by redirecting it to your sewer system or nearest storm drain. If you have a sump pump installed in your home, it is recommended that you perform DIY maintenance every quarter to ensure it runs efficiently. Because of its location (usually a basement) and automatic start-up, it is easy to forget about until inclement weather arises.
When the water does rise and something goes awry with its operation – the repercussions can be devastating. Water damage can compromise a home's foundation – causing rot and mold to infiltrate and destroy the framework. Similar to your HVAC and plumbing systems, spending a little time on proper sump pump maintenance can extend its life and efficiency.
Ensure your basement and home keeps dry this fall with a few simple procedures:
There are two different types of sump pumps: a submersible unit and pedestal pump. The submersible can be fully submerged in water while the pedestal version sits above the tank and can't be submerged. The submersible design is the more durable of the two and meant for homeowners who have a consistent problem with flooding. A pedestal unit is best for homes that might need it for emergencies only. Regardless of the design, before you begin maintenance, make sure that you disconnect the power supply.
Differences Between Sump Pump Designs
Make sure that the power source to your sump pump is connected to a ground fault circuit interrupter (GFCI) to ensure safety. A GFCI outlet will cut off the power if it comes into contact with water.
Check the cord for any wear and tear. If the cord is frayed or weak in any area, it should be fixed or replaced. A defective cord is an electrical hazard.
Remove the screen to the pump and clean it thoroughly. If your unit has an inlet opening (opposed to a screen) make sure that it is clean.
In order for the pump to work correctly, it must be properly set in position. Assess the pump to make sure that it's upright and level. Regular use can cause it to tilt, which can cause the float shift out of place.
Remove the pump from the basin look over the grate at the bottom. This area can get clogged with debris, which can affect the efficiency and ultimately cause the unit to malfunction. Clean out the grate thoroughly and replace the pump.
Return the sump pump to power and then fill the basin (or pit) with water. If the sump pump is working properly it will begin working immediately.
Asses the drainage system that guides the water from the sump pump. Some units pump the water directly into the sewer system, while some guide the water to a pipe that releases water into your yard. If you have an outdoor pipe, make sure that it points away from your home and is far enough away that it will keep the water away from your water table.
Replace the backup battery on your sump pump every two years.
Keep your sump pump working efficiently throughout another unpredictable Edmonton fall with these simple maintenance procedures. Remember to revisit your sump pump every three months or so (between seasons) to make sure that it is working properly. The licensed plumbers at Always Plumbing & Heating are your sump pump experts and can assist with all your repair and installation needs. Call us at 780-489-8118 (Edmonton) or 587-601-1253 (Fort McMurray) to schedule an appointment today!
Related Blogs:
---
For more information on sump pumps or to request a service appointment, give us a call at 780-489-8118 or contact us online.
Contact Us