COVID-19 and the Air Quality in Your Home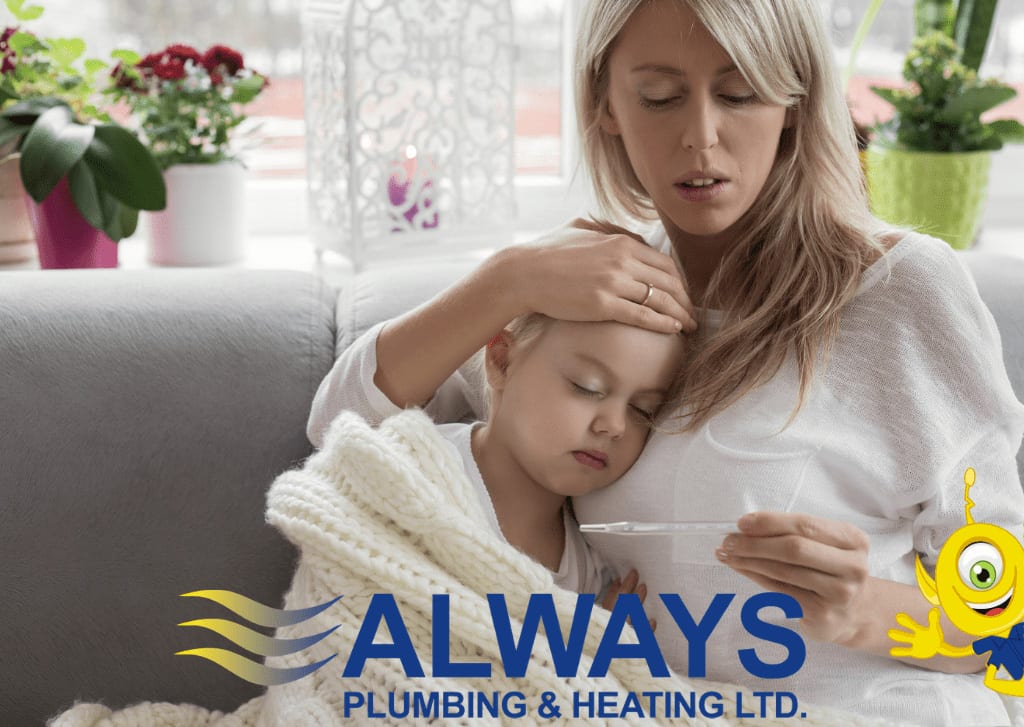 The second wave of COVID-19 has arrived. With daily case counts on the rise, the provincial government has begun tightening restrictions on social gatherings to help control the spread. While it was relatively easy to maintain social distances from one another this summer when we could spend the majority of our time outdoors, with the cold weather we will all be spending more time in our homes. Our home is our oasis and we need to ensure that it stays that way.
We receive a lot of questions every day from our customers about how they can improve the air quality in their homes. The best practice would be to find the source of the air contaminant and eliminate it. Unfortunately, you can't do anything about the reality of the coronavirus. However, you can improve your homes' ventilation and filtration to reduce your chances of your family becoming ill. Adequate ventilation is standard in the building codes for new homes, but few older homes have been adapted to meet these recommendations. Adequate ventilation acts just like the lungs of your home. A steady supply of fresh, filtered, outdoor air is good not only for keeping ahead of the coronavirus but also for controlling the levels of humidity, chemicals in the air, and carbon dioxide in your home. Ensuring your home has adequate ventilation is the single best thing you can do in your home.
The next thing you can do is improve the filtration system. Firstly, you may consider upgrading furnace filters. We minimally recommend a deep pleated filter to maximize the surface area and trap the most particles. The filtering efficiency or MERV rating is important. Too low and not much gets filtered out. Too high and the airflow can become restricted. Our technicians will advise you on the best furnace filter for your home. If you have underlying health conditions, a large family, or you simply want the best in air purification, a HEPA filter with a germicidal UV lamp can take it to the next level. This is a hospital grade system that can remove very small particles compared to a basic furnace filter. When used in conjunction with a germicidal ultraviolet light attached to your main ventilation line, this indoor air quality package will offer you ultimate protection against airborne contaminants. While research on their efficacy with the coronavirus is yet to be established, these systems are known to kill many other viruses.
We recommend a complete system that works in conjunction with your home's ventilation. This includes a polarized media air cleaner, a UVC/UVV germicidal lamp, and a HEPA system, which is professionally installed on your ventilation, cleaning the air as it circulates through your furnace and back out to the rest of your home. While it may be tempting to buy into the latest craze of room air purifiers on Amazon or other big box stores, you will only get optimal protection with a retrofitted system that works to purify the air in your entire home, 24 hours a day. You can only achieve this with a professionally installed system that is attached to your main ventilation as the air circulates through your furnace and ductwork. Read more about the whole-home indoor air quality equipment that we carry.
We recently mentioned that supply chain issues were starting to rear their ugly head with the supply for furnaces and garage heaters. The same is occurring with furnace UV lights and HEPA filters. Schools and office buildings have been buying them up in mass quantities, and we are now looking at 4-6 weeks to get this specialized equipment. If you are thinking of getting one for your home this winter, be proactive and order one with us now. To find out more about indoor air quality packages, or to book a consultation with one of our expert home comfort technicians, contact us online or call us at 780-489-8118 today!
And stay healthy everyone.
Contact Us