Benefits of an HVAC Maintenance Membership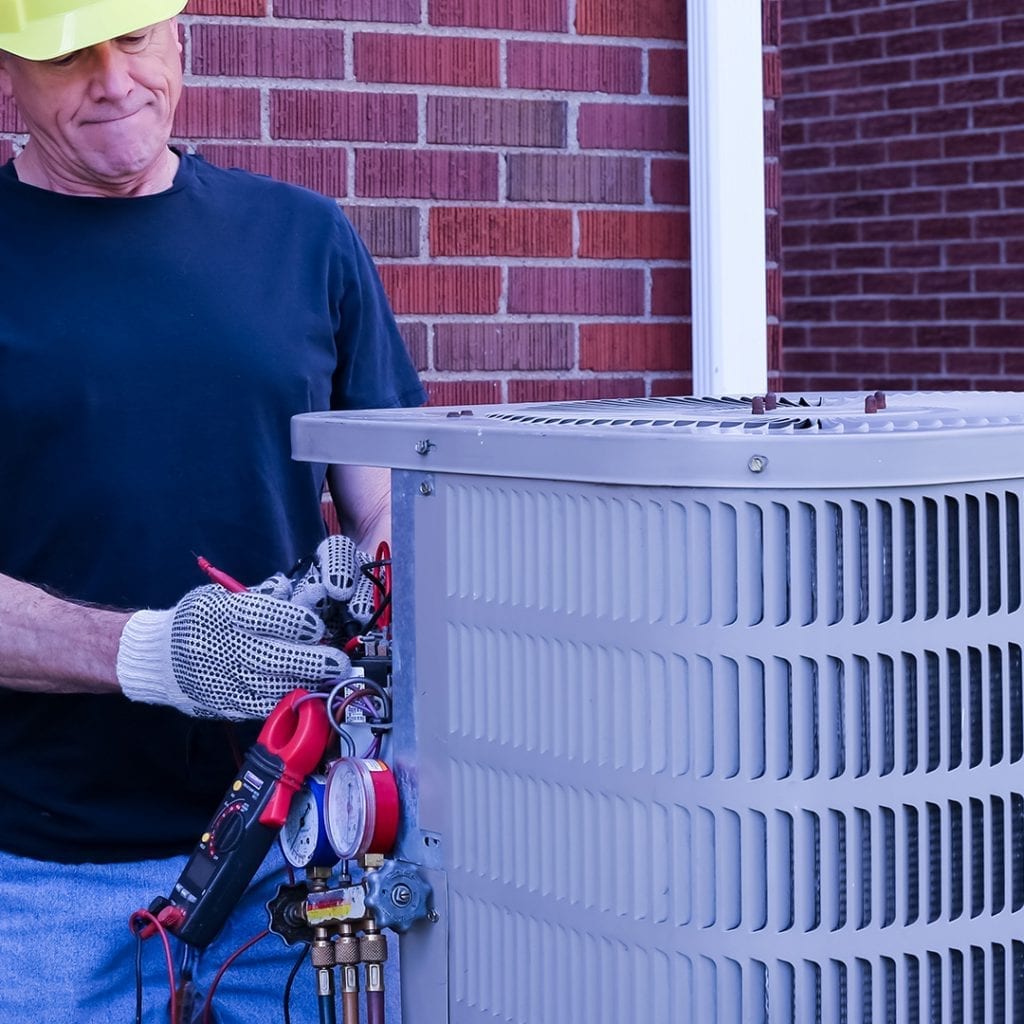 The kids are tucked into bed, the dishes are in the dishwasher, and the house has been tidied up. As you crawl into bed and prepare for another day at work, your eyelids get heavier… and heavier, until they slam shut. As sheep begin to line up to jump over the fence, you're jolted awake – CLUNK. The rising temperature, the sudden absence of cold air; it means one thing: the HVAC unit isn't working. A call to the handyman should fix that – but they can't get there until much later, and you're behind in the priority line.
That's a problem you don't ever want to have to run into. It's inconvenient and aggravating, but luckily, it's avoidable. The answer? An HVAC maintenance membership. With one, you'll enjoy a host of benefits you wouldn't otherwise be able to have, and they can make a world of difference when you most need it. Always Plumbing & Heating offers a Diamond Maintenance Membership Club, which we'll get into later. But first: what does a membership mean, and what does it offer?
HVAC Maintenance Memberships: A Primer
When you boil it down, a maintenance membership is essentially a contract you have with a single service company that will ensure your service comes from them, usually at a discounted price. You pay a fee for the membership, and you receive certain benefits that wouldn't be available to a typical customer. Not every service provider offers one, but they're fairly common.
Quicker service – Memberships allow you to request a technician at all hours, and you'll jump to the front of the priority line. Some memberships give you access to same-day service, while others offer next-day visits. Either way, the wait time is whittled down significantly.
Fewer repairs – Most versions of these contracts entitle you to (at least) yearly HVAC tune-ups from your technician. They'll perform a thorough inspection of your unit to ensure everything's running smoothly – and if it isn't, they'll be able to identify and diagnose any problems before they become larger issues. It becomes less likely that you'll need to shell out your paycheck to cover a costlier repair down the road.
More money in your pocket – This piggybacks off the previous point. When you don't have to pay for as many repairs, all the money you would've spent on them ends up staying with you, as does the money you'd lose in an energy bill due to an inefficient system. Not to mention, any repairs or services you need outside of regular maintenance are usually offered at a discounted price.
Less hassle – All inspections of your HVAC unit will be scheduled by the service provider, so you don't have to worry about remembering to schedule them yourself. You'll usually be partnered with the same technician every time, too, so he'll know the nuances of your unit and be able to tell when something's gone awry.
HVAC maintenance memberships are an investment, there's no doubt. You'll have to decide if you want to pay for the cost up-front, and that's not something that works for everyone. However, if you do take the plunge, there's a good chance you might be kicking yourself for not enrolling in one earlier. Always Plumbing & Heating offers a maintenance membership, and we're unique in that we offer two versions of our Diamond Maintenance Membership Club: the Lifetime and Premier levels. The Lifetime version offers more benefits than the Premier level, but at a higher fee.
To learn more about the differences between the plans — and to determine if either one is something you'd be interested in investing for you home — give us a call at 780-489-8118 (Edmonton) or 587-601-1253 (Fort McMurray) for the most reliable HVAC service in the area. Our highly qualified technicians get the job done right the first time, and everything comes with a 100% Customer Satisfaction Guarantee!
Contact Us