Save $3,000 on a new furnace and air conditioner. Get better residential plumbing services today.
The Benefits Of A Garage Heater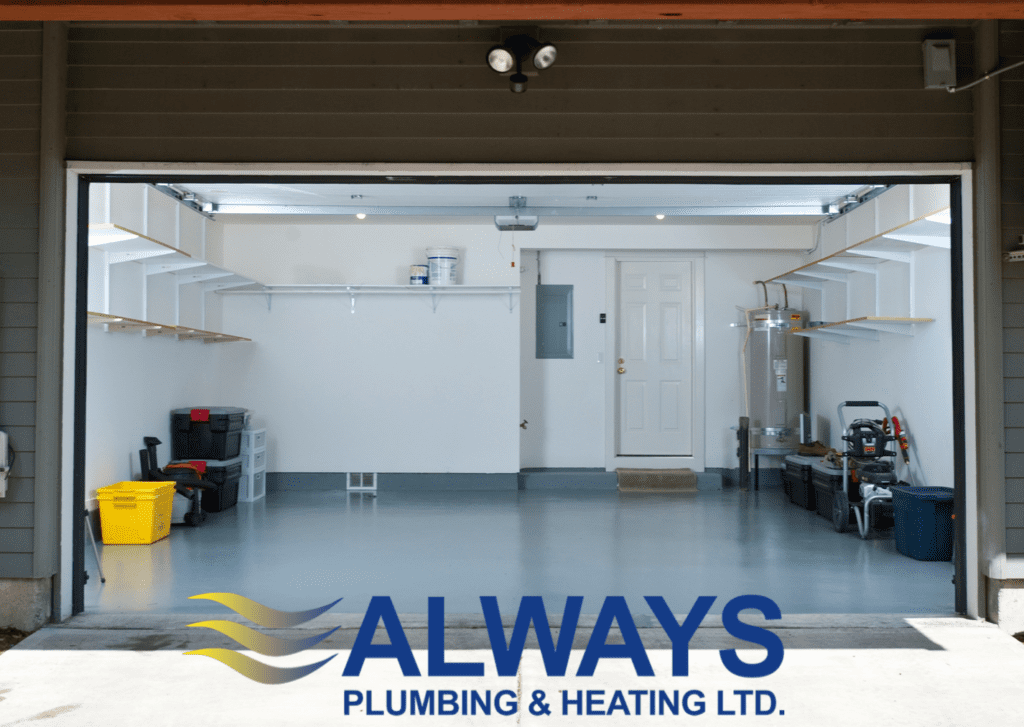 Technology has advanced in many ways to keep you comfortable when it's cold outside. From smart thermostats to remote car starters to garage heaters, there are many ways that you can make winter more bearable. If you're sick of getting in and out of your car in the garage, and it's as cold as a meat locker, you may want to consider adding a garage heater to your home. Here are 5 reasons why you will benefit from a garage heater this winter:
Top 5 Reasons To Get A Garage Heater
1. Garage heaters keep you and your vehicle warmer. A warmer garage means a warmer vehicle. This will help preserve the battery life in your vehicle. Having a garage heater will also reduce fuel and electricity consumption as you will no longer need to warm your vehicle up or plug in the block heater like you do when you park outside. It will be easier to keep your vehicle clean and there will be no more sweeping snow and scraping ice off just to drive!
2. They are safer for your household. If you park inside your garage, you should absolutely not use your remote starter even when it is cold, because of dangerous carbon monoxide emissions. Having a garage heater will keep your vehicle toasty and ready for the road while keeping your family safe.
3. They are more affordable. The price range of a garage heater depends on how big the space is that you want to heat, and how quickly you want it to heat up. Garage heaters work with propane or natural gas and are vented with simplified side-wall or roof venting. Selecting an energy-efficient garage heater should not cause a notable increase on your utility bills, provided your garage is properly insulated.
4. They are compact and quiet. As technology advances, the size of garage heaters has been getting smaller and more efficient. There are several types of garage heaters that do no use ductwork, allowing them to be much more discreet and space-saving. Unit heaters provide spot heat, which is typically installed suspended from the ceiling which blows hot air directly downward. Garage heaters are operating quieter than ever. Hot Dawg® brand garage heaters by Modine are known for being "hush-puppy" quiet.
5. They provide more year-round living areas in your home. If you ever wanted to use your garage as a shop, a man-cave, or even a place for the kids to rough-house around in, a garage heater may be for you! There are many creative ways that you can maximize space in your garage and create unique living areas. Also, having a heated garage will allow you the option of having an extra refrigerator in your home that you can use year-round.
Garage heaters allow you to get more use out of your whole home year-round while protecting your vehicle and creating comfort and convenience on cold winter days. Always Plumbing & Heating will take care of all of your garage heater needs. Our certified HVAC technicians will conduct an assessment of your garage and provide you with suitable options. The installation will be done safely and professionally, ensuring you receive high quality, guaranteed workmanship with warrantied materials. If your garage is not attached to your home, don't fret! We will install the gas lines to your garage so that you can get the heater that you desire this winter. Book a free consultation with the experts at Always Plumbing & Heating now so you can enjoy the comforts of a cozy garage all winter long!